Biography
BOOKING/CONTRATACIÓN: carlota@elefant.com / 91 85942 27
Marina Gómez Marín: vocals, guitar and keyboards

Marina was born in Córdoba, but came to Madrid to study, where she begins to work as an architect and designer. Until 2020, her trajectory in the world of music didn't go any farther than long practice sessions with the guitar in her bedroom. In June 2020, she finds herself unemployed, like so many other people, and she buys herself a keyboard with the idea (still mostly just an idea for now) of learning to play the piano. And little by little she is building that little homemade studio that currently has enough to go on with just her keyboard, a computer, and most of all, a lot of imagination and inspiration. And the songs begin to take shape.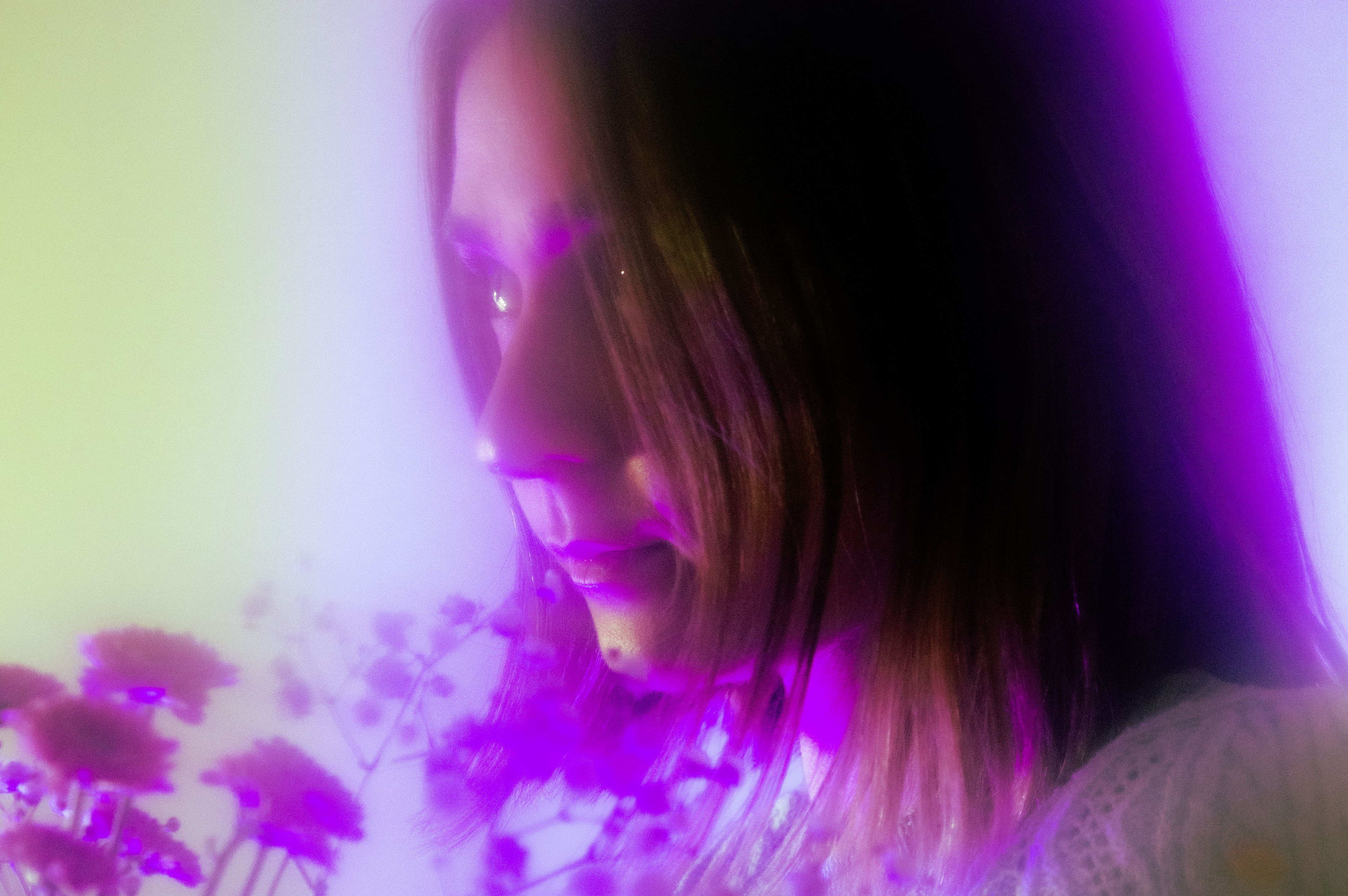 Some of the songs tell made-up stories, others less so, and many others are stories she imagined while gazing out the window in the long hours of the day that come with unemployment, listening to songs by THE MAGNETIC FIELDS or CIGARETTES AFTER SEX. And best of all, what she is doing is related to a pop tradition that is practically unique to Spain. That tradition that connects the dots between LE MANS, FAMILY, NIZA, SINGLE and LA BIEN QUERIDA, that tradition that honors VAINICA DOBLE, Cecilia and Gloria Fuertes. Lyrics that are honest, sincere, precious, that go straight to your heart. Her tremendously sweet voice, that does not need to coo. Exquisite melodies, without excessive decoration but with a shocking perfection. That great art of making simplicity look easy.
So, when those first songs reach Elefant at the beginning of 2021, there is an immediate spark. She is soon in the studio, and with the help of Lorenzo Matellán some of her songs begin to take shape, like "Siento Todavía", "Tú Pa Qué" and "Celosa".
2021
28/06/2021

"Siento Todavía" Digital Single advance Mini-LP
"Siento Todavía" has a harmonic development that we are sure Neil Hannon would adore, a story that LA BIEN QUERIDA would love to tell, production work that FAMILY would have loved to put out... Because the coordinates needed to define Marina's music are from a certain level: timeless, exciting and undisputable. The B-side of the debut single is "Tú Pa Qué", a precious song that celebrates that unreal and warm hallucination that Gloria Van Aerssen and Carmen Santonja made possible. Because our protagonist has a talent not only for revealing her feelings, but also for developing stories that make the sleepiest imaginations come jumping to life. "Y cuando le duele canta / Y cuando llueve suena rotita su voz" (And when it hurts, she sings / And when it rains, her voice breaks): adorable, charming, inspired and exciting.


And for the occasion, Marina herself has designed the cover from a series of photos by Raquel Calvo, showing that certain melancholy, that old flavor so atypical of something so new and that, at the same time, reveals something so special. By the way, you can see Marina in the videoclip for "Siento Todavía", whereDavid Vega (LA BIEN QUERIDA, NEVVER, AIKO EL GRUPO), using a 16mm, does French-style work that reminds us of some of the best shots from Nouvelle Vague.
22-10-2021


"Celosa" New single
"Celosa" makes us think of LE MANS at their freshest, with their sensational irony, and of NIZA and their delicate melodies. But what brings Marina closest to all these references is the very personal, different and unique way she understands pop. And she develops it with honesty, emotion, without artifices, with her heart in her hand and the sound that emanates from her very own bedroom.


The thing is, with just three songs it is already very clear that her first Mini-LP for our "New Adventures In Pop" collection is going to be a true gem, the kind that fans of greatness coming from subtle details evoke, like morning dew. And once again, the cover of this second single is designed by Marina herself, also again playing with a series of photographs by Raquel Calvo, where the sepia tones and chiaroscuros take a leading role. Santi Capuz (LA BIEN QUERIDA, NEVVER, Soleá Morente, AIKO EL GRUPO) is in charge of directing the music video for "Celosa". Silky textures and everyday life in a fresh and fun video.
2022
4/01/2022
MARINITA PRECARIA "Al Campo" Single Digital and video-clip

"Al Campo" is a tribute to the love of nature and the rejection of the city, its stress, its noise and its contamination. For the occasion, David Vega has recorded another video on 16mm that shows our protagonist and her friends looking through the trash in Madrid trying to find old, bucolic paintings, trying to teleport themselves to a world full of trees and grass.
21/01/2022
MARINITA PRECARIA "No Me Miréis" Mini LP 10"

Marina Gómez Marín has made one of those unique albums, where the musical calligraphy of our star stands out from the very first second – in the way she produces, in her voice, in her melodies and in her lyrics. "No Me Miréis" takes us to so many places, but in the end it reaches a clear, pristine goal: the most exciting pop possible, or sadness served in the shape of a sugar cube.
2023
24/02/2023
MARINITA PRECARIA "Final Explicado" Single y Video
There has been a lot of commotion over MARINITA PRECARIA's first Mini-LP. Her lyrics - simple, sensitive and profoundly inspired - together with that extremely sophisticated and emotional pop, makes us think this is the arrival of another phenomenon like LE MANS, LA BUENA VIDA, NIZA or FAMILY. But we are getting there, and "Final Explicado" is the beginning of a very important event - her debut album. This time, her new songs are co-produced with Sergio Pérez (who has worked with LA BIEN QUERIDA, Joe Crepúsculo, LOS PUNSETES, Soleá Morente, MUJERES, CABIRIA and so many more) and here this work can be felt and heard on a song that evokes sweet synth-pop, with a touch of that elegance that the best Italo Disco has, and that hint of melancholy; a marvelous dress for Marina Gómez' songs. "Final Explicado" is the story of an end foretold, the sadness when you see that everything is falling apart, but here with a touch of bitterness.
This is also represented in the music video directed by Rafael Martínez Calle, who directed the short film "Crudo", that was screened in over 14 countries, received multiple international awards and in the Málaga Film Festival won "Best Director". His second short film, "Velar", was released at the Film Festival in Sevilla and will be screened in other festivals soon.
02/06/2023
MARINITA PRECARIA "El Mundo No Es Para Tanto" Single Digital


song where, amidst tropical echoes, the songwriter lets her most colorful pop spirit loose. And once again, it seems that with so few and such intimate resources, she talks about such grand and immense things