Biography
Maria Rodés began her musical trajectory as part of the folk project ONIRIC and began a solo career shortly after, with great albums like "Una Forma De Hablar" (BCore, 2010) and "Sueño Triangular" (BCore, 2012). In 2014, this restless artist released "Maria Canta Copla" (Chesapik), a selection of traditional Spanish songs presented in a very unique and personal way. This work won over the prestigious singer and songwriter David Byrne (TALKING HEADS), who arranged for her to play in the renowned Meltdown Festival in London. She has worked with Ramón Rodríguez (THE NEW RAEMON), Nacho Vegas and Raül Fernández (REFREE). In 2015, she published a book, an illustrated dream diary, as Maria likes to describe it, called "Duermevela", with Alpha Decay publishing house: a compilation of poetic texts about her own dreams accompanied by her own illustrations. She has participated on movie soundtracks like "No Culpes Al Karma De Lo Que Te Pasa Por Gilipollas" and "Live Twice, Love Once" by María Ripoll, and on "Villaviciosa De Al Lado" by Nacho García Velilla. In 2018, "Eclíptica" (Satélite K) won her the Puig Porret prize for best music creation project. It also led her to sharing the stage with artists like David Byrne in the 2018 edition of the Botanical Nights Festival (David Byrne himself asked Maria to play with them). She has toured in Colombia and Mexico, where one of her albums has also been released. In September 2019, the multifaceted artist joined the group of actresses in "Las Bárbaras", a play written by the playwright Lucía Carballal, directed by Carol López, and was very well received. In 2020 she released her most recent album, "Lilith" (Satélite K), a project conceived of to demystify the word "witch", which turned into an album full of magic and mythological references that have taken her to perform in Germany (Festival CinEscultura in Regensburg, South Africa (National Arts Festival) and El Salvador (Teatro Nacional de San Salvador). And the second to last chapter we already know - "Contigo", together with LA ESTRELLA DE DAVID. Just getting started.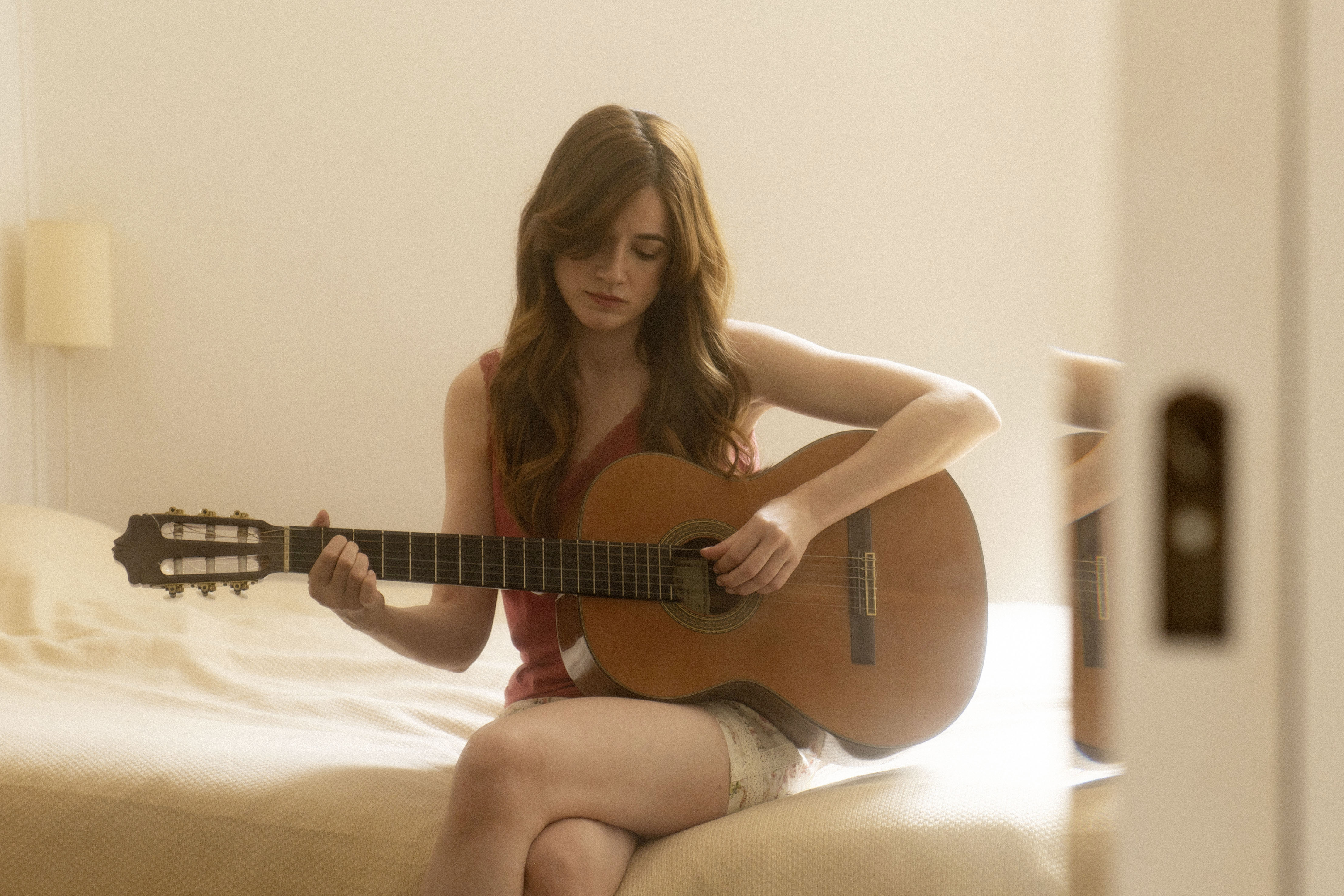 2022
After eight albums, Maria Rodés' talent has been made absolutely clear on numerous occasions. But "Fuimos Los Dos" is a special album, and not just because it's her first solo album with Elefant Records (after that wonder she shared with LA ESTRELLA DE DAVID titled "Contigo"). We are probably looking at her most intimate work, where she combines singer-songwriting, Latin American folklore and sonic experimentation to express her vision of the end of romantic relationships. It is an absolute delight, and her marvelous voice dances between minute, delicate, exquisite arrangements.

The album is produced hand in hand with Joel Condal, and also includes guitars and charango (a small Andean string instrument) by Isabelle Laudenbach and Marina Tomás, and cello by Marta Roma, who weave a blanket of arrangements that intertwine and hold together the story of this break-up from beginning to end.

With "Fuimos Los Dos", we are without a doubt looking at the most honest, simple, and intimate work by this singer-songwriter from Barcelona. Maria talks to herself, doubts, ask questions, wants to believe, and then a few lines later distrusts. All of these worries come together to give us an album that is innocent as much as it is sad. There are no bright tricks to distract us from the content. But the sadness sounds different if it has a happy soundtrack and we don't know whether we should laugh or cry while listening. Love can have an expiration date, but when it ends it always shows an open door for us to walk through into a new beginning.