10/05/2023
LISASINSON "Mochi" Digital Single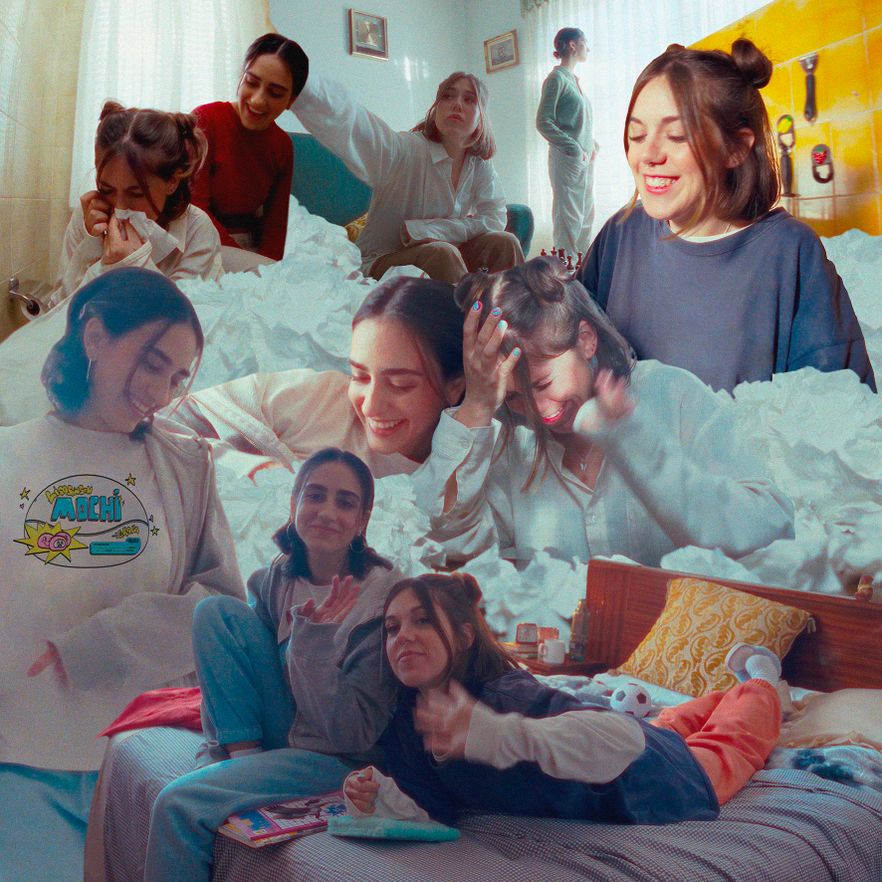 This is the fifth advance single before the arrival of "Un Año De Cambios", the first full length from LISASINSON. We have been hearing a more powerful, solid, potent sound on recent singles like "Cuchillos", "Canción De Entretiempo" and "No Sé Muy Bien". But "Mochi" has something that makes us understand the reasoning behind the album title. Yes, there are ferocious guitars and overflowing energy. But there aren't only songs driven by anger, there is melancholy from lived and missed experiences these last few months: "Quiero que estés a mi lado / Cuando el verano se acabe / Y tenga ganas de llorar" (I want you to be by my side / When summer ends / And I feel like crying), although with a trademark gesture at the end. It's the story of a long-distance relationship that almost sounds dreamy. And the melodies are open, even precious. As if THE BREEDERS or BIKINI KILL had wanted to make a radically pop song, with a more dynamic structure, and more playful harmonies.
And we also have a new music video to go with it, this time directed by the production company GRAPA, where Teresa and Bárbara from AIKO EL GRUPO are, along with their friend Jorge Pesquera. In the video, we see Míriam and Paula doing everyday things in a house, enjoying the different spaces, and of course, eating mochis. Once again, the camera shows us the magnetism of our twosome and the energy they put into every new audiovisual piece.
Yes, there have been changes in the LISASINSON universe. All kinds of changes. And their upcoming debut album is going to reveal all of them. And they are just as marvelous as we have been hoping for with all our hearts.