22/09/2005
Three songs for a new "Single"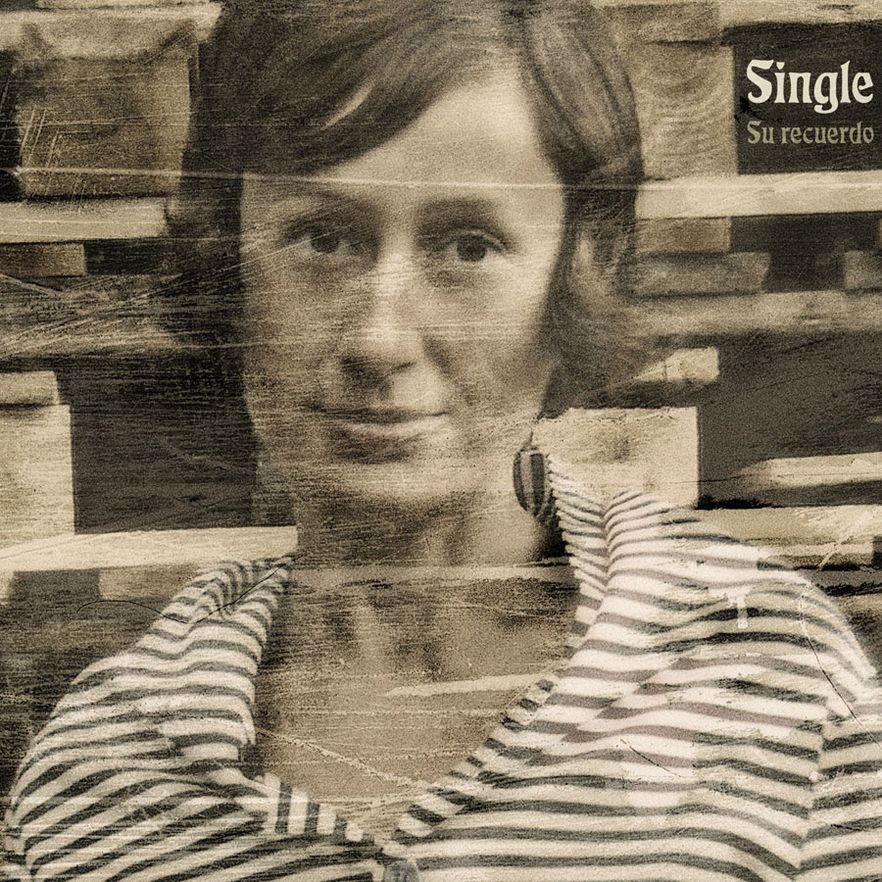 In February this year we released "Honey", the debut single by SINGLE: three heart throbbing songs where Teresa Iturrioz started anew after her years fronting the magic pop of a cult band like LE MANS, opening a new adventure no less suggestive and mysterious. Now we proudly present "Su recuerdo", the follow up to that fantastic debut single. Three new songs by SINGLE, where Teresa maintains the high standards reached by her lyrics, and a production work which balances again between the electronic and the acoustic, creating a slice of soft and elegant pop.
The beautiful cover artwork has been conceived once again by Spanish design star Javier Aramburu, and once again the graphic artist finds the perfect image to match the contents of the record - this time a mysterious picture of Teresa.
The record opens with "El amor en fuga", a cover version of the theme tune written by Alain Souchon and Laurent Voulzy for François Truffaut's eponymous movie ("L'amour en fuite", "Love on the run", 1979): a cinematic track featuring baroque string arrangements and a nutty piano that stumbles upon the electronic beats. "Llévame a dormir" has a country-pop feel which is also present in "Su recuerdo", the song that gives the record its title but paradoxically means its end.
Great news for the world's soft-pop lovers, SINGLE is back with three new samples of her genius. We want more!

Release date: October 24th, 2005
01. El amor en fuga
02. Llévame a dormir
03. Su recuerdo