Biography
Giorgio Tuma
Alice Rossi

OS TUMANTES:
Alessio Borgia: drums and percussion
Simona Colomba: Farfisa, Wurlitzer, Piano
Matilde de Rubertis: Voice, Guitar
Massimiliano Giannuzzi: Bass
Salvatore Papa: Guitar
Marco Tuma: Flute.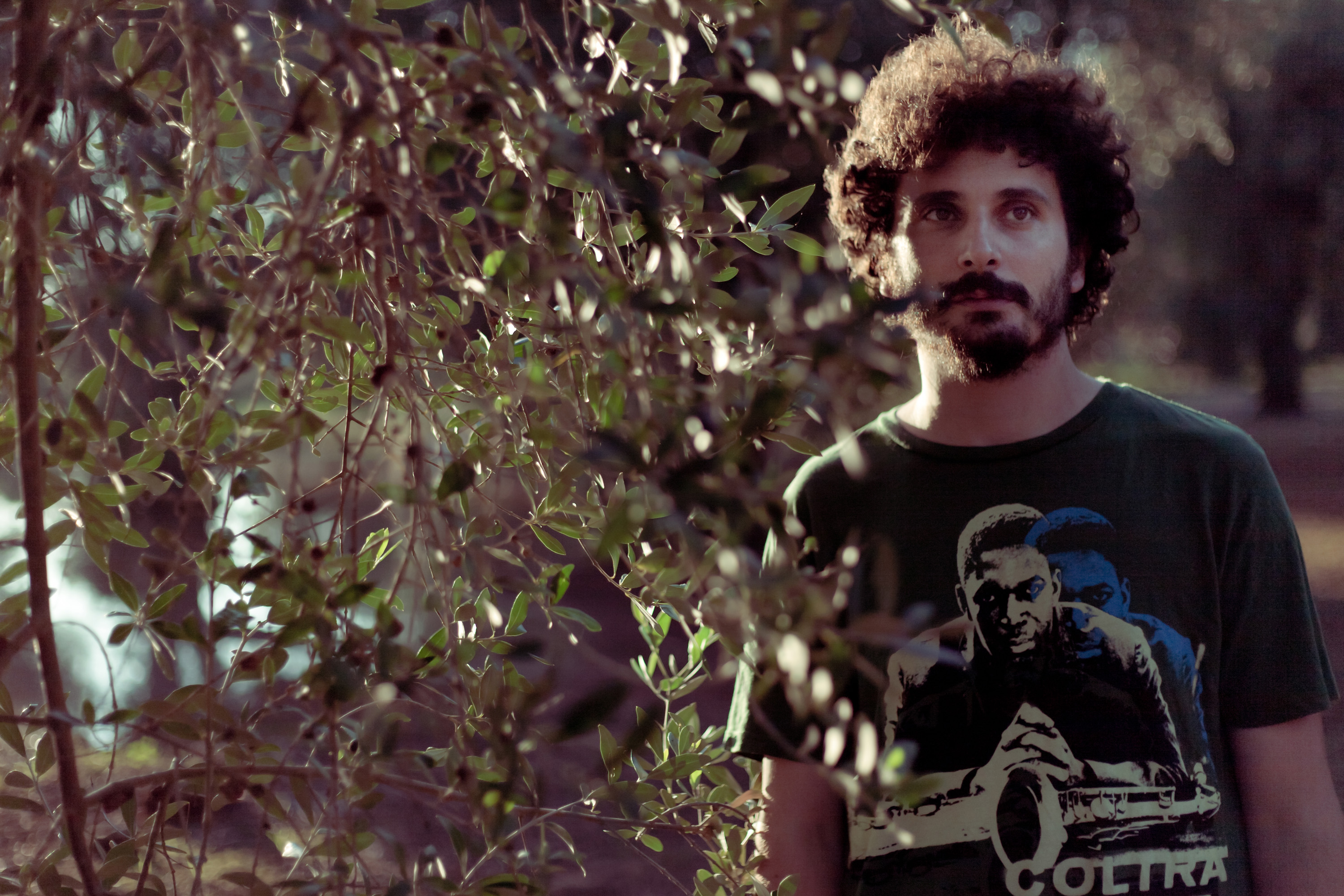 2002

Giorgio Tuma is a boy born in Lecce (Italy) who grew up listening to THE CLASH and whose concept of music changed radically when he discovered STEREOLAB. Pop gains a new space in his life, and he learns to appreciate artists like Nick Drake, Tim Buckley, Tim Hardin, Antonio Carlos Jobim, Marcos Valle, Curtis Mayfield, Marvin Gaye, Broadway musicals, THE FREE DESIGN, Astrud Gilberto, Brian Wilson, Piero Piccioni, Piero Umiliani and Armando Trovajoli. He begins composing music with all of his influences in mind and his lyrics deal mostly with childhood memories mixed with references to the fantasy worlds of fairs, roller coasters and circuses.
He begins to play with a group of musicians who will be baptized as OS TUMANTES (in tribute to OS MUTANTES, the Brazilian band that paved the way to tropicalia), with whom he begins to play live shows and record songs.

2003

He finishes recording his first album, but can't find a record label to put it out.


2005

Finally, after two years of work, searching for support, he releases his first album, "Uncolored (Swing'n'Pop Around Rose)", with a small Italian label: L'amico Immaginario. Here we can see all of his influences, his profound tendency toward Brazilian music, his brushes with jazz and his light and colorful conceptualization of music.


2006

In February, the band begins to record the songs that will make up its second album, with the collaboration of Stefano Manca in the Sud Est studios.
2007

In October they finish recording what will be their second album "My Vocalese Fun Fair"
2008

At the beginning of the year Giorgio Tuma sends his album to Elefant Records, and after listening to "My Vocalese Fun Fair" Giorgio immediately became a part of the great Elefant family, with the idea of releasing his new album at the end of the year. It's an album with a similar direction to the anterior album, which accentuates the Brazilian influences and reaches incredible levels in terms of production and arrangements.
Everything is in motion by the end of the summer; Xavier Alarcón begins work mastering the album while the internationally renowned Italian projection artist, Davide Zucco, begins recreating that circus-like world on paper, illustrating Giorgio's passion for roller coasters and theme parks. It all comes out perfectly on the album cover.
Giorgio Tuma collaborates with the Italian duo GIRL WITH THE GUN (formed by Matilde Davoli and Populous) on their debut album, writing two of the songs on the disc. The album is released in September by Disastro Records.
In November, Emanuele Kabu finishes the video-clip for "Let's Make Stevens Cake!!!", resulting in a precious exercise in imaginative and colorful animation, the perfect video to describe the imaginary and fantastic world of "My Vocalese Fun Fair".
2009

In January "My Vocalese Fun Far" sees the light of day. So long staring out across the Atlantic, observing Salvador de Bahia from the other side of the ocean, and it turns out that the most exotic sun is shining on the Mediterranean, in Italy, where Giorgio Tuma has just released his second, marvelous disc, "My Vocalese Fun Fair". Starting with fibers as solid as the delicacy of Caetano Veloso at his most Bahian, the elegance of Burt Bacharach, the jazzy approximations of Antonio Carlos Jobim, the circus-like psychedelia of the BEATLES at their highest, the Californian soft pop and a touch of sweet soul to the tune of Terry Callier or Marvin Gaye, Giorgio Tuma builds "My Vocalese Fun Fair", a source of imagination that makes his inseparable band mates, OS MUTANTES, shine.
It is a disc that is capable of pulling together all of the different influences of all of these artists and fitting them together with their own personality, without sounding mimetic but instead completely the unique; the most astonishing thing about "My Vocalese Fun Fair" is how it manages to make one figure shine above all its own influences, a figure who plays notes like colors in the rainbow, melodies like rays of light, arrangements like ocean reflections. Jazz, pop, soul, bossa, folk... All of these labels end up working for an artist with a special sensibility: as if BLUEBOY came out to enjoy the July coast, Isobel Campbell's leap beyond the ocean, the sweet exoticness of Gal Costa, the dreamy pop of THE CYRKLE, Brigitte Bardot in a bathing suit… It's really incredible how Giorgio Tuma managed to bring all of these paths into one album, which is a music lesson speaking both pedagogically and for music lovers.

Emanuele Kabu directs the Video-clip of the song "Let's make stevens cake", the video is pure art in motion.
"My vocalese fun fair" gets very good reviews by the music press of all over the world. The album and Video-clip appear at the prestigious All music website [usa].
The song "ML DB (Mary Louise song)" is included in the Spanish film "Yo, también [Me, too]" and also takes part of the soundtrack of the film.
2011

In April "In the morning we'll meet" their third album, sees the light of day, is the most complicated and ambitious album that Giorgio Tuma has come across. When you deal with the musical fantasy that is hiding behind his notes, it is impossible not to evoke that colossal work of Brian Wilson's, "Smile. Today, that figure of the song-writer as a goldsmith who pampers his melodies and arrangements with the meticulousness of a watch-maker needs to be reclaimed and dignified, and figures like Giorgio Tuma are indispensible in that process.

An album that, like all good trips, has come into being all around the world (countries like Canada, Norway, The U.S…. have seen these songs grow), to ultimately point straight towards home as the final destination. As the author himself admits, "In the morning we'll meet" is an album of folk-jazz sung in English, but watered with typically Italian melodies, on which childhood and memories work as an emotional motor. And because we couldn't expect anything less, the figures of the great Italian composers appear on the scene: Alessandro Cicognini, Nino Rota, Piero Piccioni, Piero Umiliani, Ennio Morricone, and singers like Luigi Tenco, Piero Ciampi and Lucio Batisti stop by to keep the references we already know like Stan Getz, Vinicius de Moraes, Brian Wilson himself, Chet Baker, Maurice Ravel and Nick Drake company.
2015
27/04/2015
GIORGIO TUMA Releases 7" Single, "Giorgio Tuma With Laetitia Sadier" Giorgio Tuma pulls a new ace out of his sleeve, proving again his talent as a song-writer, and adds a new notch to his collection of singles sung with his great muses. Though, the results of his collaboration with Laetitia Sadier are so especially magnificent that we can imagine new, nearly infinite levels musical heights