13/01/2006
Elefant Juice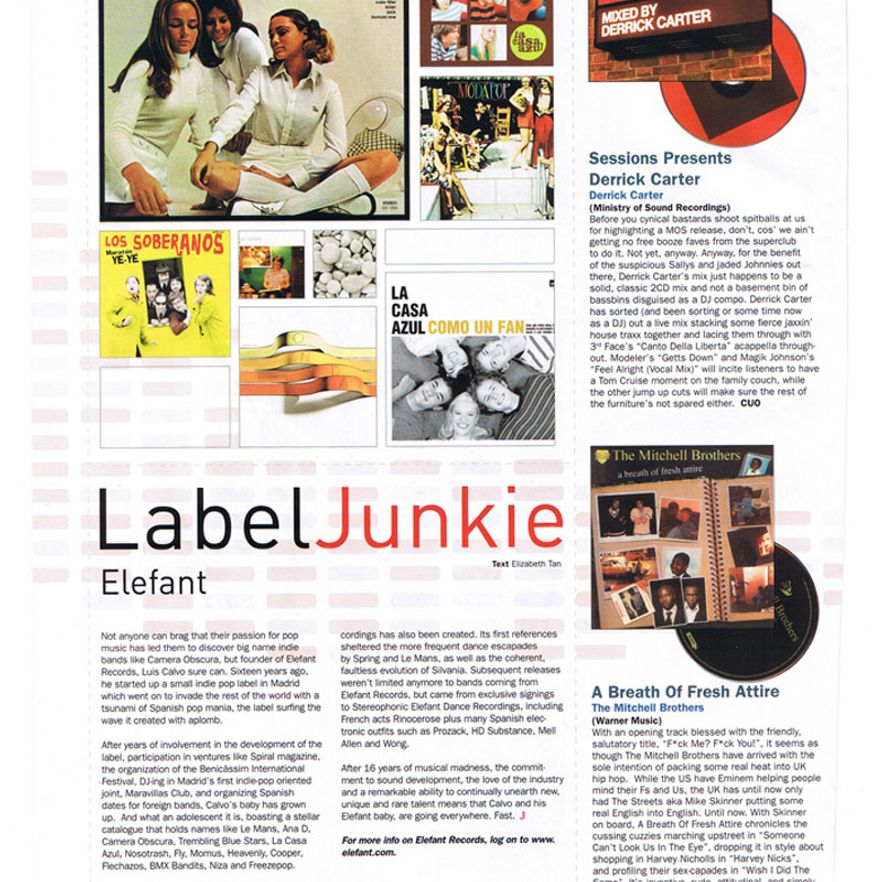 Asian markets don't mean just Japan and thereabouts, although it is well known that Elefant Records has had an important presence in the Nippon market from a long time ago. Juice Magazine (www.juiceonline.com) is the most important music/clubbing magazine in Singapore (now also established in Indonesia), with an estimated readership that reaches 1.2 million.
We don't know if they're aware of the "Elefant Juice" compilation we released many years ago, but the thing is that they have just released a special feature on Elefant Records on their Label Junkie section, where they recommend their readers about the best and most interesting pop record labels around the world.
This is a new prove of the passion and level of acknowledgement Elefant Records receives from our faithful following in South East Asia, a place where we have always felt at home.