12/07/2005
ELEFANT Records in Taiwan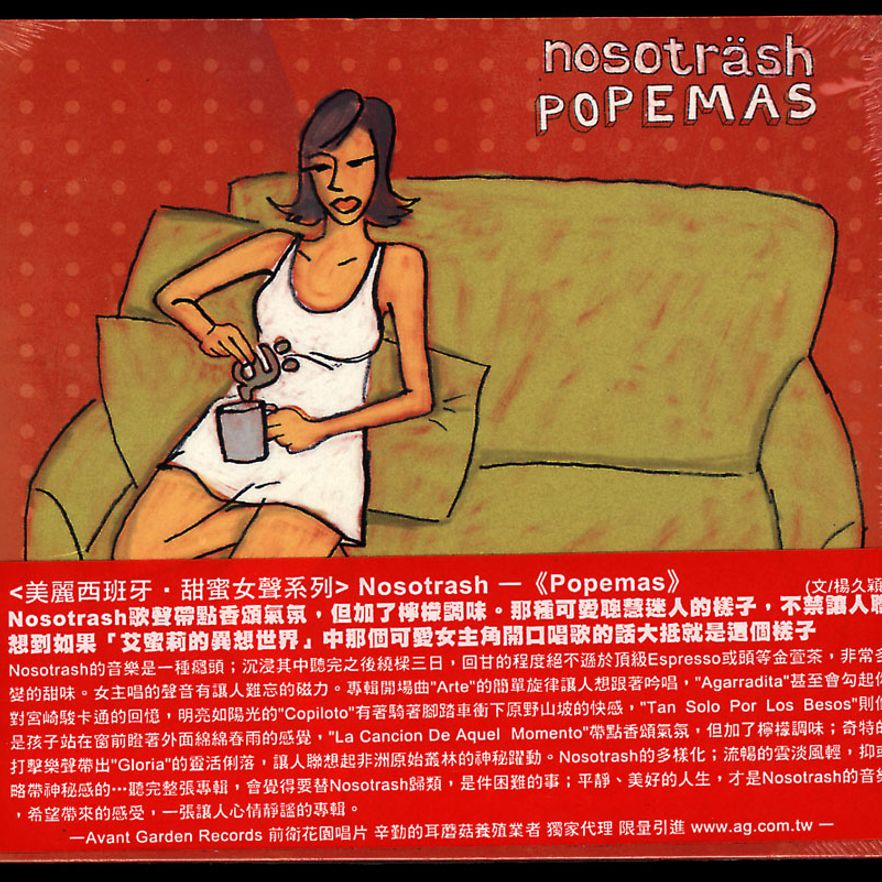 Last year, Taiwanese label Avant Garden Records released several selected record from Elefant's recent catalogue: "Satélite 99" by Ana D (in a similar edition to that released by Argentinian label Índice Virgen some years ago, featuring extra songs from the live album Grimsey Records released in the States), "Idioma suave" by ENTRE RÍOS, "Popemas" by NOSOTRÄSH, "Canciones de temporada" by NIZA, "Underachievers please try harder" by CAMERA OBSCURA...
The results of this collaboration has proved very satisfactory for all the parties involved, and it's going ahead now with new releases from our catalogue in Taiwan. Next july, Avant Garden will release there "Cierra la puerta al salir" by NOSOTRÄSH (with the addition of the videoclip for the song "Dando vueltas") and "Onda" by ENTRE RÍOS, also with a video and two extra tracks: "Si fuimos" (song taken from the "This is my country" compilation, formerly released on the Jabalina label) and "Por ti", one of the first songs ever composed by the Buenos Aires trio, previously released on the first vinyl single the band did on Elefant.
The exchange between Elefant and Avant Garden isn't over yet. Later on in time, our Taiwanese friends plan to release a compilation by NIZA, which will include songs from their singles, unreleased tracks, live takes or special songs like the cover version they did of Jeannette's classic song "El muchacho de los ojos tristes", which for the moment is only available on the Japanese edition of "Canciones de temporada".

ELEFANT Records in Taiwan
picture: Elefant consolida su presencia en Taiw?n
12/07/2005