Biography
CIELO is the new pop-oriented project of from SILVANIA members Mario and Cocó. They are two Peruvian musicians, living in Spain since the early nineties. They have always been one step ahead from the music made in this country. Their first albums as SILVANIA contained music very influenced by sixties bands like ZOMBIES or BYRDS, seventies visionaries like BRIAN ENO or contemporary bands such as MY BLOODY VALENTINE, INSIDES or COCTEAU TWINS. Their third album "Delay tambor" meant an amazing turn in their career, transforming themselves into a one hundred per cent techno band. To achieve this they counted with the help of such prestigious names as SCANNER, AUTECHRE, SEEFEEL, SCORN and LOCUST, which remixed some of the bands't tracks. This album was followed by works like "Juniperfin" or "Naves sin puertos", which continued the journey towards the riskiest and most experimental landscapes of technoland, always avoiding trite and obvious territories.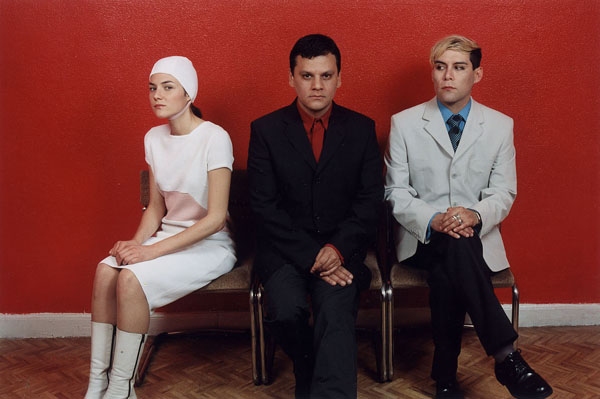 Mario and Cocó will keep on making music as SILVANIA, but from now on this name will be used only for stuff composed for soundtracks and special artistic projects; their following album will contain the music created for Virginia Calvo' s sculptural work "Dríades" and will be released by Stereophonic Elefant Dance Recordings pretty soon.

Their collaboration with Spanish multimedia artist Ana Laura Alaez must also be mentioned. They have composed music for installations of this artist in Biennals in Korea and Berlin. Ana Laura will have several installations in 2001 Biennal in Venice, the most important contemporary art exhibition in the world. SILVANIA have composed music for these three installations, in that music Ana Laura herself contributes with vocals.

CIELO means to be something different: now they aim to compose classic-structured pop songs with a contemporary approach, using modern technology. Pop music for fans of PROFAN, VLADISLAV DELAY or OVAL. Avant-garde with a pop heart, accesible and hummable.
To get inspired Mario and Cocó came back to their teen years, and thought of OMD, ULTRAVOX, SOFT CELL, NEW ORDER, GARY NUMAN, JOY DIVISION or THE THE. Post-punk, cool wave and techno pop. But CIELO doesn't mean to be another eighties revival band. They just want to transmit those cold emotions in a similar way, but using different strategies and avoiding nostalgia. They want to look to the future, something they've done since the earliest SILVANIA days.

CIELO's first CD-Single is released on March 2001, including 3 new songs and a cover version of a sixties band from Uruguay called UNO. This cover version also entitles the CD-Single: "Vamos a caminar".

Coinciding with their appearance at Benicassim Festival, we release a new two song CD-Single by CIELO. The title track "2001 - 16 años (Patricia)" is included in the sampler cd accompanying December 2001 issue of prestigious Japanese Beikoku Ongaku magazine.

In 2002 Mario and Cocó found their own label Click New Wave, where they will release their debut album "Un amor mató al futuro".


Cocó dies in Madrid, aged 40, on September 29 2008.

CIELO discography:
ER-338 "Vamos a caminar E.P." CD-Single 2001
ER-344 "2001 - 16 años (Patricia)" CD-Single 2001
Songs in compilations:
- "Vamos a caminar" in ELEFANT DOSMILUNO -(ER-1083 CD 2001)
- "Album 1" in FIB 2001 (CD 2001)
- "2001 - 16 años (Patricia)" in BEIKOKU ONGAKU comp. (CD Japan, 2001)