Biography
Carlos Berlanga is an essential name to understand pop music made in Spain during the last 20 years.
In Spain he's a very famous name as he took part in some very commercially succesful bands in the eighties. But as these bands only got popular in Spain and Southamerica, we should start from the very beginning: Carlos is the son of Luis García Berlanga, one of the most famous and popular Spanish filmakers of all ages, author of classic films like "El verdugo", "Bienvenido Mr Marshall" or "Calabuch", just to mention some of his works. So Carlos was always surrounded by artists and famous people since he was a child. He started being a painter and designer, and he still alternates this with music. He made the poster for Almodovar's movie "Matador", which by the way featured a very young Antonio Banderas. He also collaborated in the creation of the wardrobe used in another Almodovar film ("Laberinto de pasiones")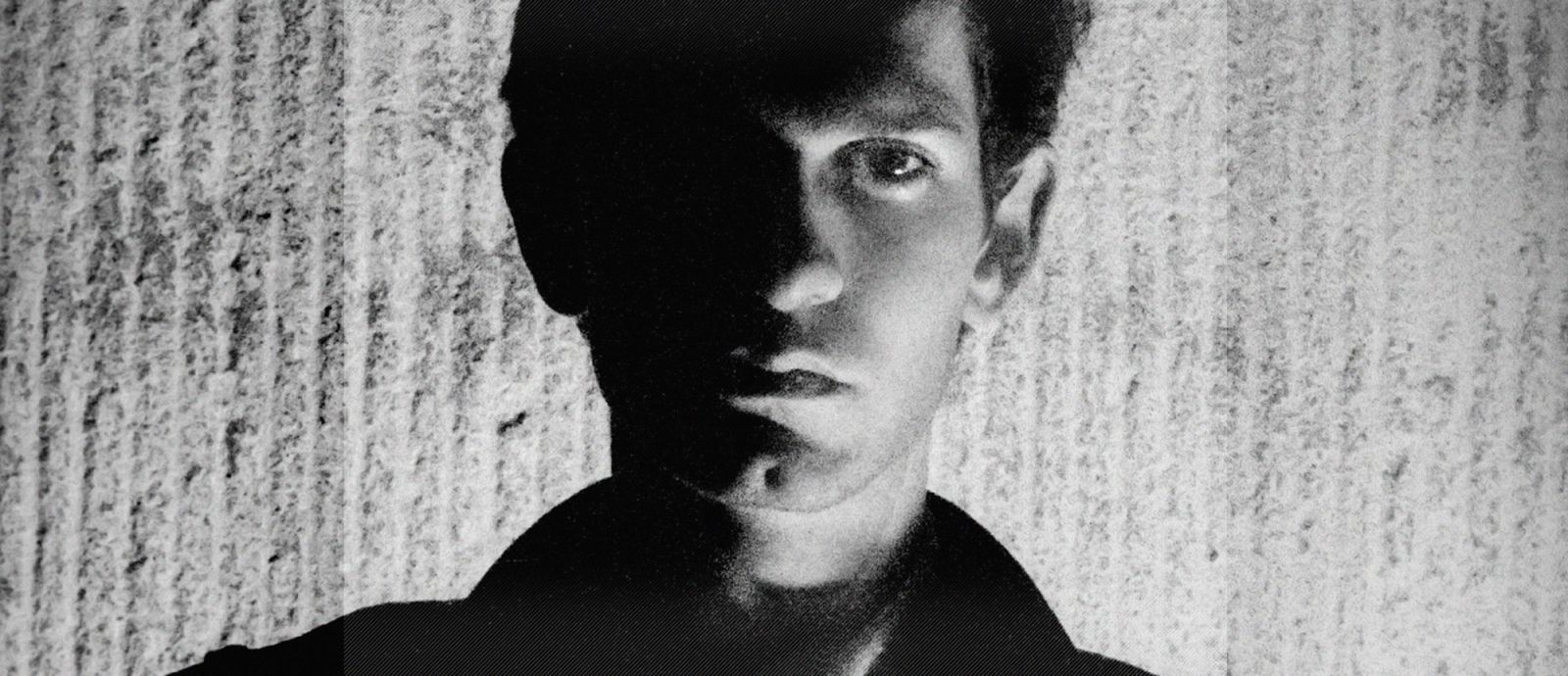 In the late seventies he was part of what everyone agrees to call the first Spanish punk band, KAKA DE LUXE. Though this band had a very short life, most of its members would become famous years later by being in much more popular bands. Some of these names were Alaska and Nacho Canut, who formed with Carlos ALASKA Y LOS PEGAMOIDES, a new wave band who had a tremendous success in Spain with their first and only album, "Grandes exitos" (1982). Alaska was the lead singer, but Carlos sung some songs apart from composing most of them. The band split shortly after, but shortly afterwards Carlos, Alaska and Nacho formed DINARAMA, a band which released four albums during the eighties and got an even bigger success: they were one of the best-selling pop bands in Spain for a long time, till the group split in 1989, leaving four albums full of hits and attitude: "Canciones profanas", "Deseo carnal", "No es pecado", "Diez" and "Fan fatal". Then Alaska and Nacho formed they current band FANGORIA, and Carlos started a solo career.
Carlos Berlanga's first album appeared in 1990 under the title of "El ángel exterminador" (the title of a very famous film by Spanish filmmaker Luis Buñuel). But unfortunately the lack of promotion made it pass quite unnoticed. Almost the same happened with its 1994 follow up "Indicios". Though this time the excellence of the album made its way among the polls of Spanish music magazines. Despite being quite a techno pop-oriented album, it gave away some of Carlos Berlanga's obsessions: sixties Brazilian bossa-nova (there's a cover version of classic "Aguas de março" with the vocals of famous Spanish actress Ana Belén; besides the album sleeve is very close to Antonio Carlos Jobim's "Wave") and cult female two piece VAINICA DOBLE, which sing with Carlos in the cover version of "La funcionaria", one of their best songs.
There's a new hiatus which is put into good use by composing the soundtrack for the tv series "Villarriba y Villabajo" (directed by his father Luis García Berlanga) and going back to painting. His third album comes out in 1997: "Vía satélite alrededor de Carlos Berlanga" 's main point is the first collaboration in seven years with their old mates Alaska (backing vocals) and Nacho Canut (lyrics). Besides it shows links with the pop scene in San Sebastián: Jone Gabarain and Teresa Iturrioz from LE MANS sing backing vocals throughout great part of the album; and the superb sleeve is signed by Javier Aramburu (vocalist in FAMILY and designer of album sleeves by LE MANS, LA BUENA VIDA, ANA D...). Spanish media celebrates the coming back of one of the most notorious songwriters in Spanish pop. The opening track, "120 años sin ti", is chosen by Rock de Lux magazine as the best 1997 Spanish song.
On February 2001 Elefant releases the long awaited new album by Carlos Berlanga. "Impermeable" is formed by eight new originals, probably his best so far, plus two cover versions: "A Vannes" by Françoise Hardy (with lyrics in Spanish and renamed "A Cannes") and the classic bossa-nova anthem "Wave" by Antonio Carlos Jobim, singing the original lyrics in English. But no doubt the main thing in this album are the originals: superbly constructed and rendered pop songs, full of perfect, catchy melodies and delicate arrangements.
The words in Spanish are very important in the whole thing, as Carlos (always helped in this task by his old mate Nacho Canut) has always excelled at writing excellent song lyrics in which humour and drama, elegance and decadence always go hand in hand. In this sense, Carlos could be placed in the same group as other masters in the art of injecting intelligence in something as supposedly inane as a simple pop song: PET SHOP BOYS or MOMUS could be perfect travel mates in this sense.
The album has been produced by Ibon Errazkin, ex guitarist and main composer of LE MANS, who had previously worked with Carlos producing some tracks in "La cajera" CD-Single, a song from Carlos' "Via satélite alrededor de Carlos Berlanga".
The album features a sound very different sound to previous Carlos Berlanga albums, which were based on electronics in a bigger deal than this one, mainly acoustic. Ibon's guitar and bass, Antonio Galvañ (who makes records as PARADE) on synths and piano, backing vocals from Mikel (LA BUENA VIDA) and Alaska (his old mate at PEGAMOIDES and DINARAMA), real strings and horns are the basic ingredients of the background over which Carlos slips his dramas about abandon and disenchantment. Though most of the album is quiet and smooth, there are some dancey, upbeat moments, like the aforementioned "Estrellas y planetas", "Vacaciones" and "Por desgracia no".
The album was mixed in UK by Ibon and Ian Catt, who had worked previously with the likes of ST ETIENNE, FIELD MICE, BRIAN, TREMBLING BLUE STARS, PIZZICATO 5, REPUBLICA, COMBUSTIBLE EDISON, SHAMPOO, THE BOO RADLEYS, Tim Burgess (CHARLATANS), OVAL, ANOTHER SUNNY DAY, Sarah Cracknell and French hitmaker Etienne Daho.
In Spain this album means the coming back of Carlos Berlanga, after an absence of some years; his return takes place in the right moment as there's a new generation of bands (led by ASTRUD) who admires his glamour and talent; for the rest of the world it means an introduction to a very fine pop songwriter that deserves to be recognized worldwide.
Carlos Berlanga dies in Madrid, aged 42, on June 5 2002.
Discography in other labels:
"El ángel exterminador" CD 1990
"Indicios" CD 1995
"Vía satélite alrededor de Carlos Berlanga" CD 1997
Discography in Elefant:
ER- 1082 CARLOS BERLANGA "Impermeable" LP/CD Digipak (February 2001)
Songs in compilations:
- ER-1083 "Impermeabilizado" in ELEFANT DOSMILUNO CD (2001)
- "Por desgracia no" in POPKOMM 2001 (Alternativo), (SGAE, 2001)
- "Impermeabilizado" in ELEFANT 2002 (CD Suave, Mexico, 2002)
-"Lady Dilema" en FNAC&FRIENDS 2003 (CD, MK008)