16/10/2018
ALPACA SPORTS: Digital Single for "I'll Do Anything You Want"" with extra track and Video-Clip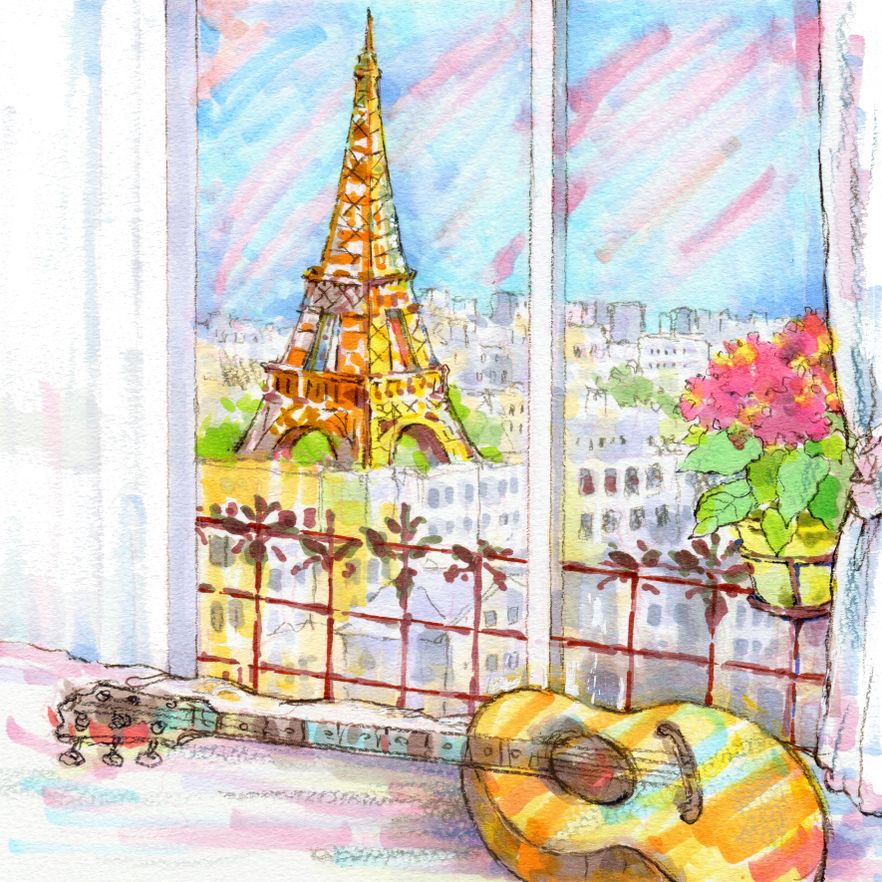 We are still enjoying the treasures from ALPACA SPORTS' last album, and we are releasing this new Digital Single taken from "From Paris With Love", an album full of precious songs that tells the story of Andreas' time in the capital of France. One of the biggest gems on this album is the opening track, "I'll Do Anything You Want". The song has touches of soul and disco but with a jangly spirit working for a chorus that is equal parts danceable and exciting.

In fact, both Andreas and Lisle coincide in referencing ORANGE JUICE when they talk about the songwriting process for this song. Andreas tells it this way: "When I sent the first demo to Lisle remember I felt quite unhappy about it, because I wasn't able to make it sound near as good as it sounded in my head. I wanted it to feel very dancy with jangly guitars and bouncy drums, and the Glasgow band ORANGE JUICE was a big inspiration. I mentioned this to Lisle and the next day I received an amazing demo which was better than I could ever imagine". To which Lisle answered: "The timing was good for me, because I was listening a lot to ORANGE JUICE's second record at the time, so I think it was subconscious to make the drums and guitar a bit like "Rip It Up". I think because Andreas was so pleased with what I did with the first demo, he allowed me to indulge in making the guitar solo the two-part fuzz-distortion part we ended up with. I was imagining something a bit like the intro to BELLE & SEBASTIAN's "I'm A Cuckoo" or THE BEATLES' "And Your Bird Can Sing" there, and so I'm happy Andreas let me get crazy with it".

The B-side includes a previously unreleased track, "In The Sand", which is an example of ALPACA SPORTS' sound's strongest virtues: sweetness and delicateness, agility and energy, and above all, solid melodies and choruses. As a bonus with this release, we can also enjoy the video of the title track, directed by Jonas Börjesson. The video came about after our stars visited the the director's parents' garage in Halmstad where they found a lot of objects full of melancholy and nostalgia. These objects served as spontaneous inspiration for a video full of those sweetly sad yet tremendously fun tones, which includes the very first ever tennis match between Amanda and Andreas. Enjoy it.