19/01/2023
AIKO EL GRUPO: "Girando Por Salas" Tour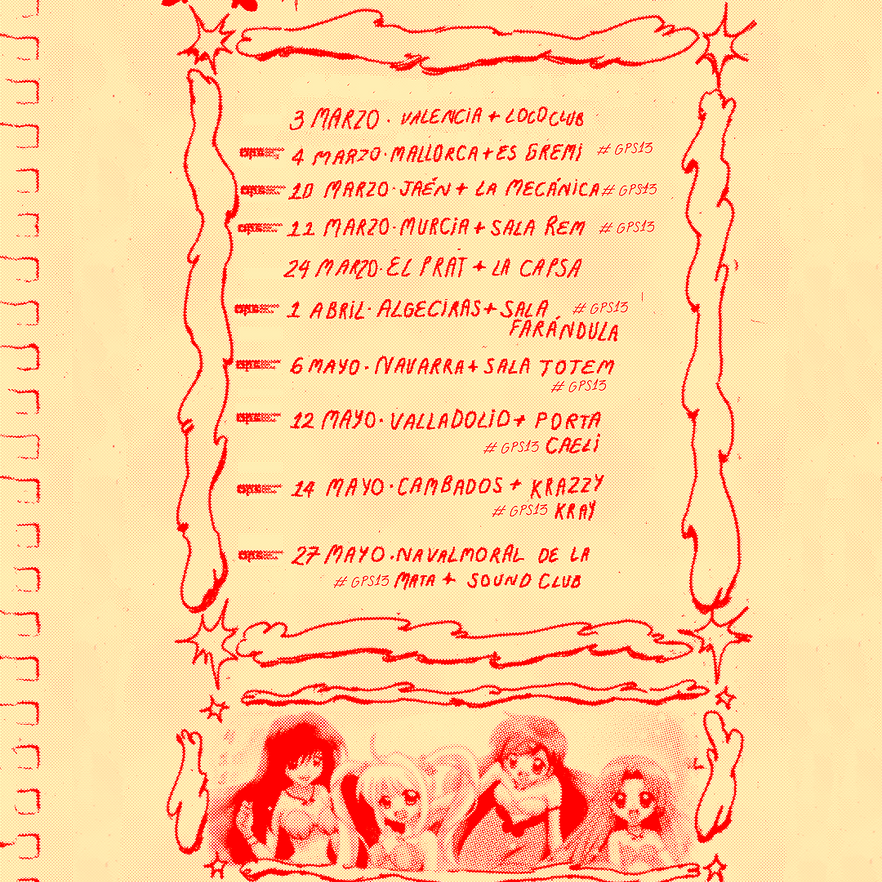 They are the Rrriot-punk dream come true. The quartet formed by Tere, Bárbara, Lara and Jaime released their first Mini-LP, "Va totalmente en serio...", in 2020 and it sold out almost immediately. Their songs are fun, with a lot of personality and full of shameless acid humour. Their live show, forceful and spidic, makes an impact. With the distortion pedal on 11, with a lot of strength and an unstoppable attitude, they are a steamroller of youth and freshness.
Since their first release they have been very well received by the public, who sing their choruses wherever these girls perform. With a large number of concerts behind them, they can boast of having played at festivals such as Primavera Sound (Barcelona), Tomavistas (Madrid) and the historic Contempopranea in Extremadura. They have several sold outs to boast of and have also accompanied established bands such as MUJERES or CAROLINA DURANTE.
If you don't want to miss them, apart from the concert they will be giving with PIPIOLAS in Madrid, AIKO EL GRUPO will be touring many places in Spain, thanks to the fact that they have been selected in the GPS (Girando Por Salas) call. They are a whirlwind of energy; a bomb of youth and charisma and you can't miss them.