02/01/2023
VARIOUS "La Amiga De Mi Amiga (Original Motion Picture Soundtrack)"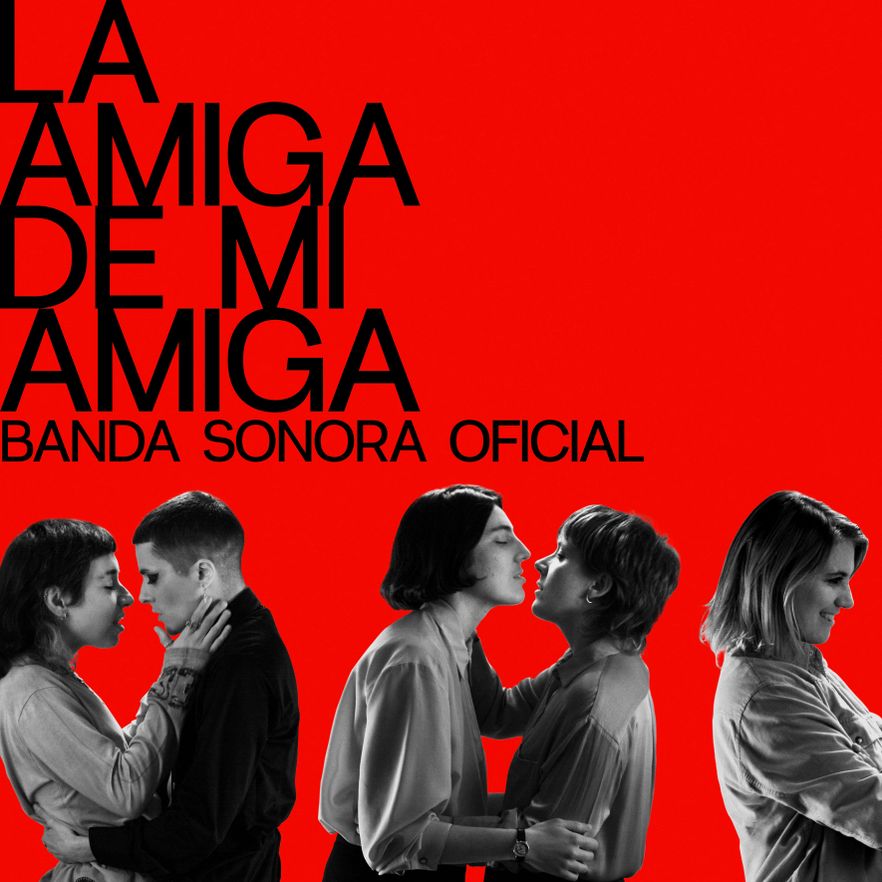 Elefant Records continues to be a source of sound material for filmmakers, and the latest proof is "La Amiga De Mi Amiga", the debut film of Zaida Carmona (yes, the one who sang "La Llamada" with PAPA TOPO in Marc Ferrer's film "La Maldita Primavera"), which celebrated its presence on 1 February at the International Film Festival Rotterdam, as part of the Bright Future section. Two days later, on 3 February, and coinciding with the premiere in commercial cinemas in Spain, we are releasing the soundtrack just with the Elefant songs that appear in the movie, which in this case features SOFT REGIME, AIKO EL GRUPO, LISASINSON, JULIE ET JOE, BAND À PART, Giorgio Tuma, NOS MIRAN and FITNESS FOREVER. What a great selection! And as a gift we include in our edition the original version of "Lady Dilema" by Carlos Berlanga, which in the film is covered by Aroa Ay, from SHEGO. The film also features songs by MALAMUTE, MASONIERÍA (the solo project of Sonia, from PAPA TOPO), Rocío Saiz and CHRISTINA Y LOS SUBTERRÁNEOS. In fact, Christina Rosenvinge herself makes a cameo in the film.
"La Amiga De Mi Amiga" is a generational story, as Zaida herself says: "a five-way lesbian comedy of entanglement", a story about women who love a lot, but love badly. A project that arises from the need to consolidate and reaffirm positive queer and/or feminist references, filmed in eleven days, with the curfew of the Covid flying over the city of Barcelona. With a script signed by Zaida herself and the aforementioned Marc Ferrer, the film has been self-produced (with the help of a Verkami), and has the support of the production companies FDEZ & VERA, and JAJAJA INDUSTRIAS. It has been screened at the D'A Film Festival (where it received the "Un Impulso Colectivo" award), the Atlàntida Mallorca Film Fest, the San Sebastián International Film Festival, the Abycine, the REC, the Rizoma ("Audience Award"), the Reteena ("Best Feature Film Award"), the Lesgaicinemad ("Special Mention") and soon at the mentioned International Film Festival Rotterdam. A prodigious journey for an emotive, personal film, made with an absolutely independent spirit, and for this very reason, with great honesty and emotional potential. Don't miss it!
TRACKLIST: 01 Futura Ad Acta (SOFT REGIME) 02 A mí ya me iba mal de antes (AIKO EL GRUPO) 03 Volverte A Enamorar (LISASINSON) 04 Le Midi (JULIE ET JOE) 05 Cómo Hablar Con Chicas En Las Fiestas (BAND À PART) 06 Isaia (GIORGIO TUMA) 07 Nico (FITNESS FOREVER) 08 La Séquence (JULIE ET JOE) 09 No Existo (NOS MIRAN) 10 Lady Dilema (CARLOS BERLANGA)