11/01/2022
AIKO EL GRUPO "Niños Furbito Y Niñas Lo Que Sea" Single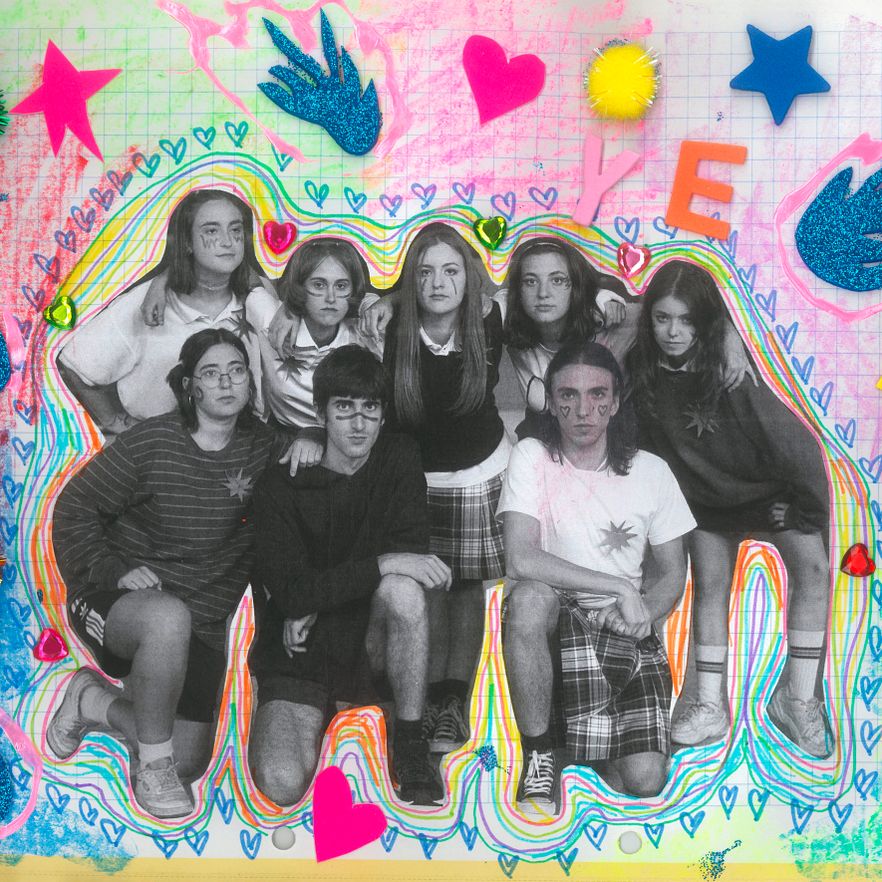 TRACKLIST: 01 Niños Furbito Y Niñas Lo Que Sea 02 La Seli


If we are talking about punk spirit and immediacy, it won't be a surprise that we have a new song from AIKO EL GRUPO. But if we tell you that we are probably looking at the greatest hit from the group to date, an irresistible and unforgettable anthem, well, you probably still won't be surprised. Because the Madrid-based quartet surpasses themselves with each new release, and this time they're bringing high school stereotypes to the arena with them (using as a starting point a sentence a phys ed teacher really said), and all the frustration that goes with that, and writing it into an irresistible, furious chorus full of rage. Vengeance against all pigeonholing and prejudice. A crappy day, and to top it off, a teacher makes you feel worthless. And that's that. Like the song says, carrera lateral (sideways running drills).
And what better than to illustrate this in a video directed by Gema Polanco (multidisciplinary artist, in charge of Navaja Automática publishing), which alternates between chaos in a phys ed class (of course), with nineties-style collages and illustrations, making us think of the esthetic of the great high school shows like the legendary "Freaks and Geeks" and indie movies like "Juno".
But that's not all there is. The B-side of this Digital Single includes one more surprise: "La Seli", a song paying tribute to Araceli, Bárbara's mom. She, her hobbies, her loved ones (Miu, the cat) and a spiritual massage that shows us once again that the folks at AIKO EL GRUPO are not lacking their sense of humor. And that sense of humor (along with a bit of bad attitude as well, let's not deny it) are well-used in this new single.


Carlos Hernández (LOS PLANETAS, CAROLINA DURANTE, AXOLOTES MEXICANOS, TRIÁNGULO DE AMOR BIZARRO, AIRBAG, JUNIPER MOON...) has recorded, mixed, produced and mastered this new single amazingly.