11/11/2022
CARABALLO "Dejame Vivir" Single Digital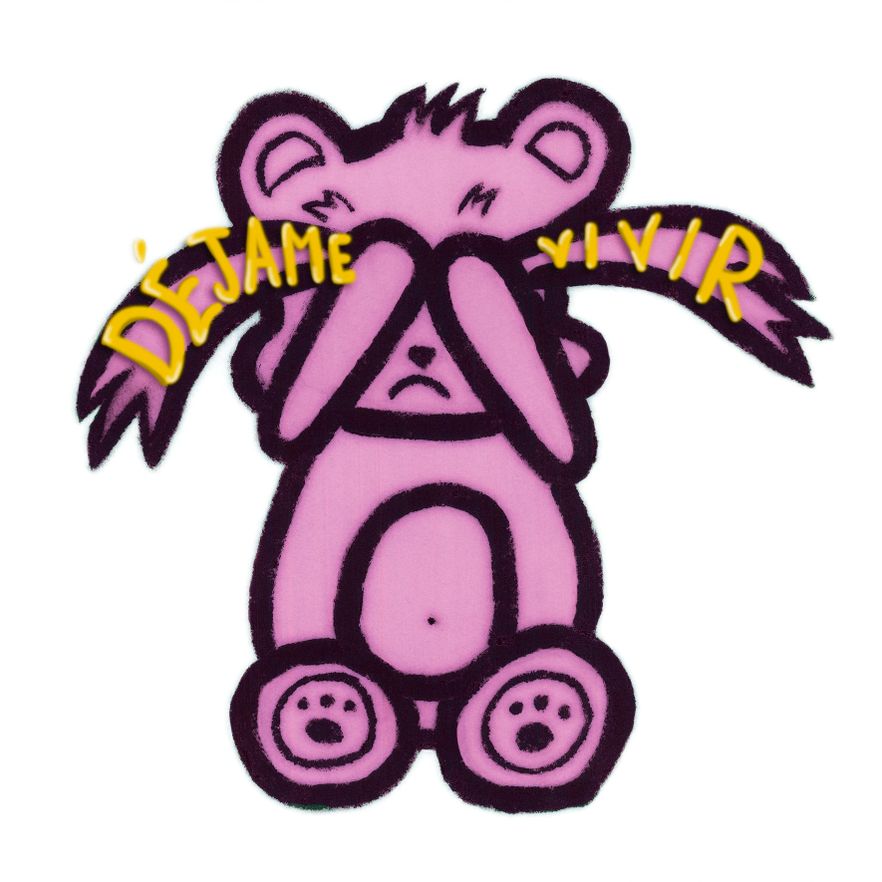 We are so excited to announce this new project. Where COLECTIVO DA SILVA is party and celebration, and CARABALLO, the new solo project by Carlos Caraballo is introspection and discovery. But with that pop spirit that soaks through everything this singer from Granada does. And "Déjame Vivir", the first advance single from his imminent debut, proves it: techno-pop, hyperpop, dream-pop. Somewhere between ROJUU and HIDROGENESSE, between LA CASA AZUL and DEPRESIÓN SONORA. Creating choruses out of nothing. Addictive, danceable too, but above all, exciting.
What's more, David Heofs - Bandiz Studio (who has directed music videos for COLECTIVO DA SILVA, Javiera Mena, AGORAZEIN and NOVEDADES CARMINHA, among many others; he has recorded and produced commercial campaigns for different brands, as well as creating editorial and artistic projects in the fields of painting, photography, and installations; his work has been exhibited in different editorial fairs and one of his art books has been included in the New York Metropolitan Museum of Art collection) has developed the most interesting music video where we can see our star wandering through the streets, lost, when suddenly he realizes that someone who looks like him is following him, and it makes him uncomfortable. With a DIY esthetic, he develops a beautiful metaphor about the search for one's identity. And to top things off, the incredible album cover for the single (as the cover for the album itself will also be) was done by rata.deinternet.
TRACKLIST: 01 Déjame Vivir
Biography CARABALLO
The side of Carlos Caraballo we see within COLECTIVO DA SILVA exalts that part of the music that is for parties and celebration, a boy band from Granada full of freshness and fun. CARABALLO is his personal project, full of introspection and uncertainty. That's why this is something much more open, that plays with hyper-pop, techno-pop, psychedelia and R&B, with lyrics full of edge and overflowing with emotion. Puzzles of sound with pristine melodies and playful arrangements, defined from the most brutal honesty.
His first single for Elefant Records, "Déjame Vivir" is solid proof of this, with something of the intimacy of Babi and DEPRESIÓN SONORA, with sounds that challenge you like HIDROGENESSE and rebe, with the lyric inspiration and heartbreak of LA CASA AZUL and 9ckles. With a profoundly generational look at the world we live in. Simple, with naive touches sometimes, but sincere and open. A world of anxiety, diverse, complex, but which Carlos takes on from his own consciousness, with all that goes along with that.
In 2023 his debut album on Elefant Records will be out. A record that, unlike his other project where he is part of a group of seven people, this one is constructed on his own, in that space where unlimited freedom and creativity play calmly together. A marvelous album that will be a total surprise.