19/02/2021
Laborde: "Estoy Por Ti, No Te Vayas Aún" Single y Video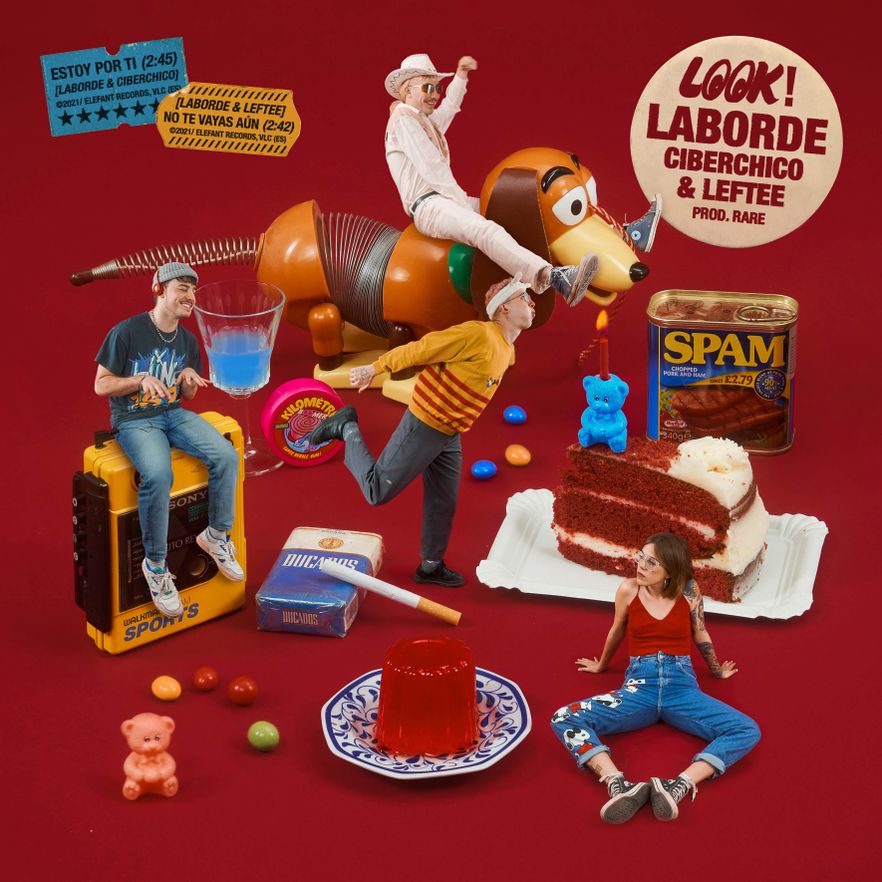 TRACKLIST: 01 Estoy Por Ti (Feat. Ciberchico & Rare) 02 No Te Vayas Aún (Feat. Leftee)
It feels like just a few days ago that we heard the first solo songs by Míriam, the singer and guitarist for LISASINSON. With these new songs, she has made perfectly clear her intentions to inhabit very different musical parameters. Her alliance for this new Digital Single with CIBERCHICO, RARE and LEFTEE, all members of the Valencian collective Toxic Pop, have made sparks fly and magic happen. Hyperpop, fancy trap, futurepop, europop... The cocktail is being mixed, and out of the shaker, a few radically danceable, generational anthems have been poured. But let's take it step by step, because there is some back story here.


It all began back in October, when Pablo (CIBERCHICO) met Míriam (LABORDE) on Instagram (it is no less appropriate even though it's typical). There are musical overlaps and they decide to work together. They have to meet at CIBERCHICO's house, where Pablo (RARE) and Dani (LEFTEE) also live, and where they have their studio. The chemistry between the four of them is just perfect, and they decide to start working on a song. CIBERCHICO has a brand new baseline under his arm that his producer, RARE, made, and a chorus to go along with it. Míriam loves it. They get together again in Alboraya's home studio, they talk, they share ideas, they write and play a brutal "Estoy Por Ti" together just like that. Mediterranean hyperpop, synth pop, bubblegum dance, slippery verses, lyrics about what a romance is like these days for two twenty year olds. And it's time to dance…

In one of these recording sessions, Dani (LEFTEE), who was preparing his new album, makes an appearance on a song for LABORDE, "No Te Vayas Aún". They start improvising, and it becomes clear that this is something greater than magic: inspiration, effervescence, chemistry, that je ne sais quoi… And from that, we got this incredible alternative electropop hit with touches of bubblegum dance, fancy trap and bedroom pop... Colorful melodies, catchy verses, a chorus overflowing with energy, a song to sing along with until the end of time.

We are looking at something huge, overflowing with talent and freshness, where strength lies in unity. And as proof, the audiovisual material that comes along with it. The video for "Estoy Por Ti" was made by Videoclub Studio, directed by Toni Layecla, with artistic direction by Belén Greco (who have also made the lyric video for "No Te Vayas Aún" as well as the cover art for the single with the help of Mark Yareham). In the video, we see an outdoor birthday party, people from the Toxic Pop collective and our beloved LISASINSON having a great time. Straight up fun and crossed relationships. All in the stellar location of the legendary Valencian videoclub Stromboli. Energy, vitality, attitude, and so much art.