10/03/2020
AIKO EL GRUPO: "Prefiero tener suerte... A tener buen corazón" Digital Single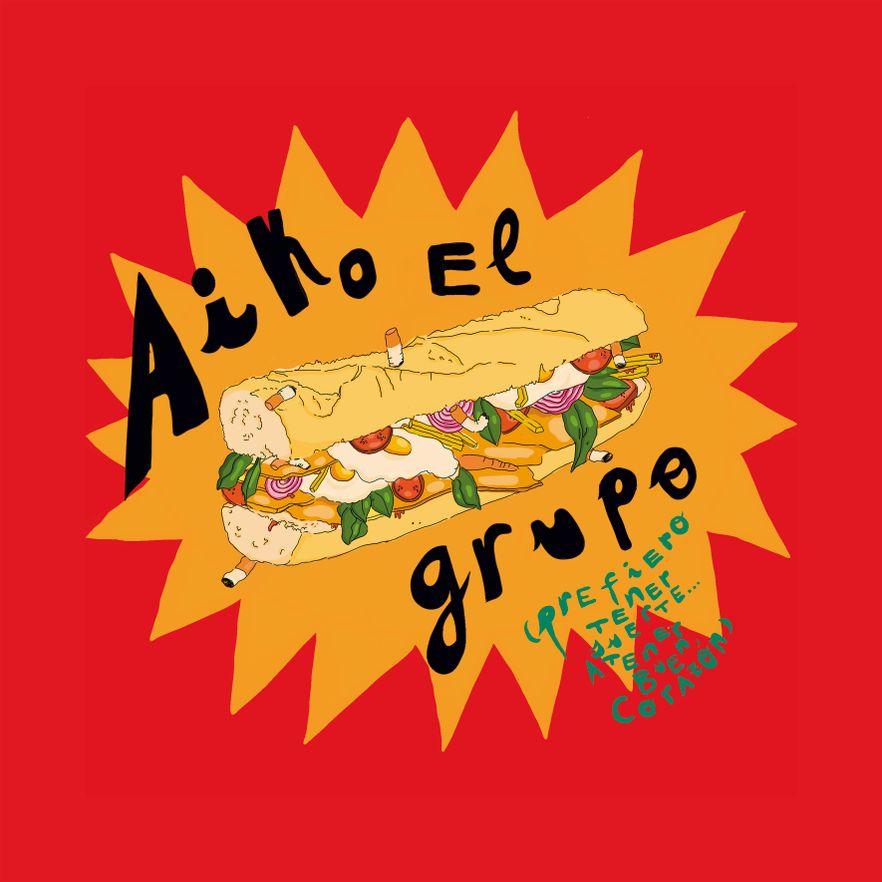 Here at Elefant Records, we continue to focus on fresh blood with our collection, "New Adventures In Pop", and this time we want to talk about AIKO EL GRUPO. The band is based in Madrid, and is formed by Tere (guitar and vocals), Lara (guitar and vocals), Bárbara (keyboards and vocals) and Jaime (drums and vocals). Their freshness and aplomb (and anger) remind us of the punk-pop sound of groups like JOANNA GRUESOME, VERONICA FALLS and COMET GAIN, with touches of the riot grrrl spirit of American groups like LE TIGRE, BRATMOBILE and BIKINI KILL.

Their first Single includes two songs. "A Mí Ya Me Iba Mal De Antes" begins strong, with a string of memorable lines, full of rage and nihilism. "Prefiero tener suerte… A tener buen corazón" (I'd rather have good luck… Than a good heart)is the line that marks the chorus of a solid, furious song. It is impossible to not instantly empathize. The song is accompanied by "Si Me Conoces Tanto (¿Por Qué Me Haces Sufrir?)", which is more melodic, but just as out of control (it reminds us so much of TIGER TRAP!), with that wild keyboard.

The group was initially formed by Tere (who now also plays in YAWNERS and REPION), Lara and Bárbara, in a night of alcohol and inspiration. Tere and Lara have known each other since grade school, in the bay of Santander; Bárbara finished school in Lucena and moved to Madrid to go to university, and that is when she met Tere. The three of them would go to the rehearsal space that Tere had in Almendrales to pass the time, and they started coming up with interesting things. Basically, what brought them together was a shared feeling of spite from the three of them having had their hearts broken the year before, and they needed to get those feelings out with healthy anger and without falling into self-pity or sadness. They played their first concert (without Jaime) in Cantabria in a self-run festival in a space they have there. But Jaime was inthe audience in that show, he saw them, and he offered to play drums with the group, and that same day they said "yes" and he completed the line-up. From there, they quickly got into recording their first songs in the Buran Studios (Puente de Vallecas neighborhood) with David Baldo, which led to this as the group's first single.

Their attitude and nerve are an exercise in effervescence and youth. We cannot wait to see (and hear) everything they are capable of doing.
TRACKLIST: 01 A Mí Ya Me Iba Mal De Antes 02 Si Me Conoces Tanto (¿Por Qué Me Haces Sufrir?)