Camera Obscura
t
19/12/2006
Reseña "Let´s get out of this country"
SINGAPORE indie label Fruit Records scored a coup by signing a deal to release this jewel of an album by Scottish twee-pop darlings Camera Obscura.
One of this year's best kept secrets, Let's Get Out Of This Countryis a treasure trove of honeyed melodies.
Anchored by Tracyanne Campbell's plaintive vocals, the band's musical vision is one of epic scale —the 12 tracks are peppered with the sounds of organs and strings in a way that's reminiscent of Dusty Springfield's blue-eyed soul.
Lloyd, I'm Ready To Be Heartbrokenis a prime example: A soulful number that sets the pace for a collection of songs that revels in tender introspection. Those in search of an alternative to humdrum pop need look no further.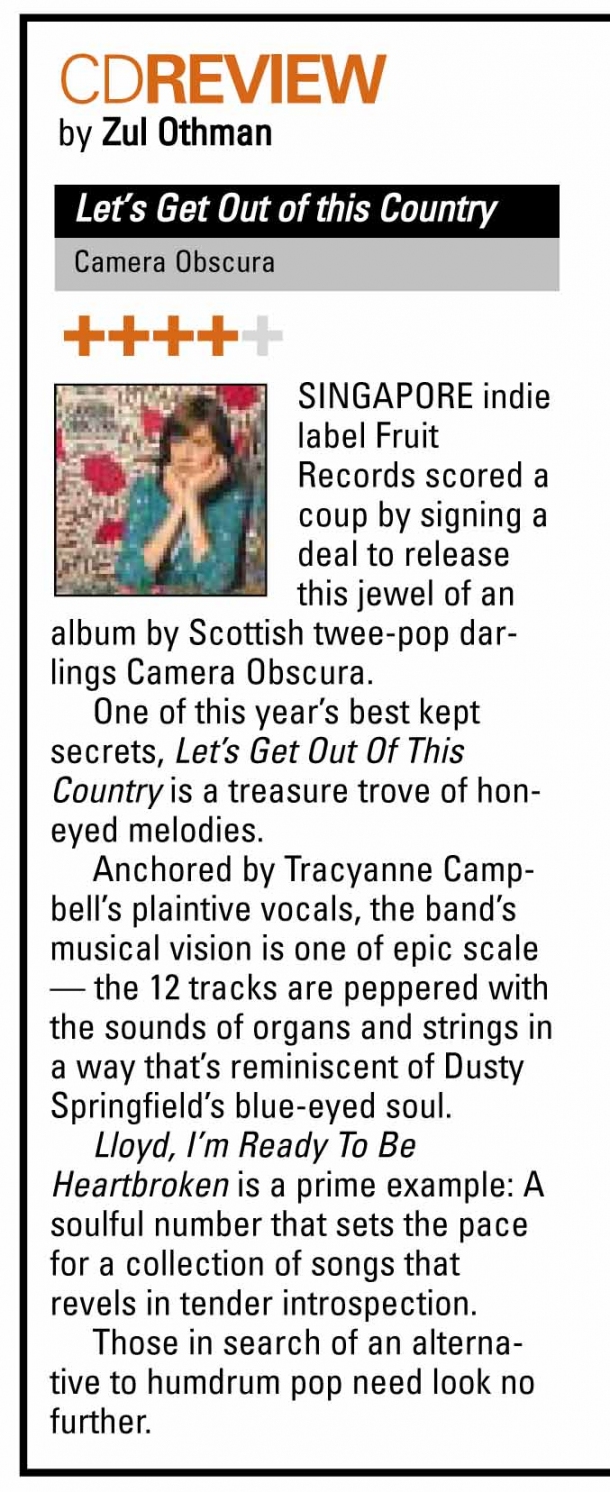 Camera Obscura [Today]
foto: Archivo Elefant