27/06/2011
ELEFANT RECORDS wins the "Best Independent Record Label" in the 3rd Edition of the Independent Music Awards [UFI]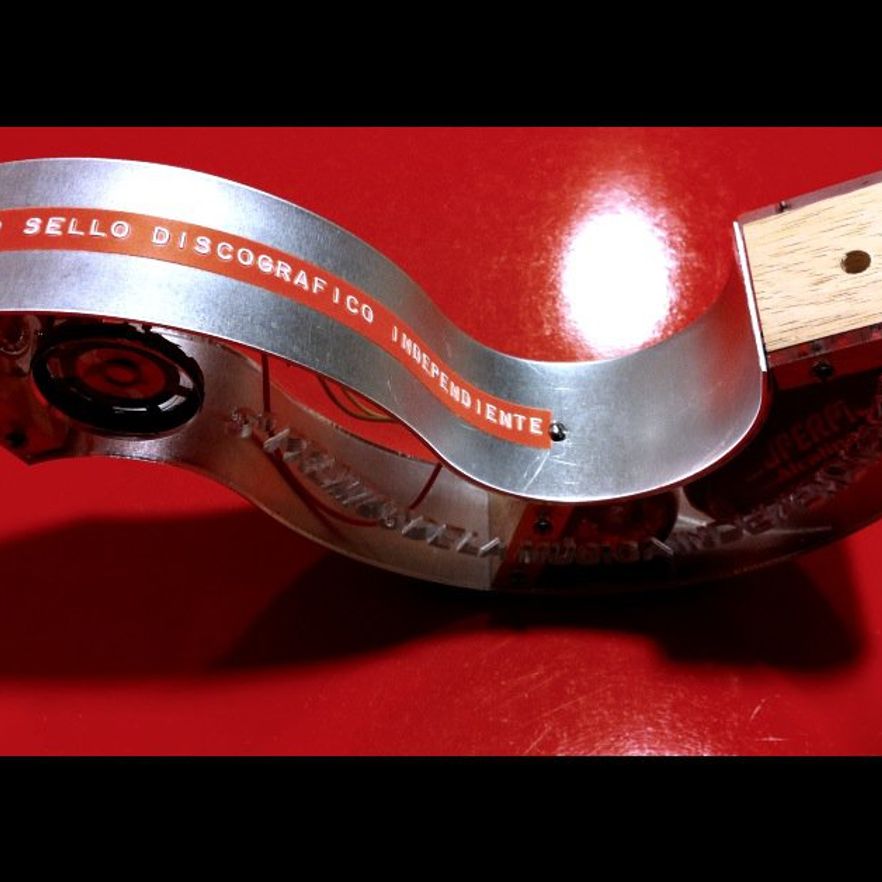 This past June 20th, in the Casa de América in Madrid, the Independent Music Awards [UFI] were held. Here at Elefant we want to thank everyone who helped make it possible for us to win the prize for the "Best Independent Record Label" category.
Congratulations to all the winners, whom you can see for all the different categories here:
http://www.premiosdelamusicaindependiente.com/11/
The trophy was designed by Olaf Ladousse, and this is especially exciting for us, since we admire him so much and are long-standing fans of his work as graphic artist, designer, musician, inventor and fanziner. The following is a description of the priceless instrument-trophy:
"Heir of a battery and a microchip emigrated from the plastic body of a toy accidently abandoned by a spoiled child, the doorag makes its way among tones and rhythms. Electric circuitry mutation via photoelectronic cells and a dancing spring, the instrument/trophy makes the Independent Music Awards ceremony more enjoyable, sensitive to the applause and outbursts. Created by Olaf Ladousse with his own hands, it is the fruit of his homemade experiments with empirical "circuit bending" electronics."
ELEFANT bands in the UFI 2011 Independent Music Award Finals: TREMBLING BLUE STARS, THE SCHOOL, LUCKY SOUL, STEREO TOTAL
SINGLE: Best Pop Album and Best Artwork
ASTRUD: Best Videoclip and Best Live Performer
PAPA TOPO: Best Videoclip
TREMBLING BLUE STARS: Best International Artist
THE SCHOOL: Best International Artist
ELEFANT RECORDS: Best Indie Label
Los 33 de Radio 3 [Spanish National Radio]: Audience's Choice
Elefant Bands:
LUCKY SOUL
ASTRUD& Col·lectiu Brossa
PAPA TOPO
SINGLE
STEREO TOTAL
A picture of the instrument-trophy!!