23/06/2021
STILL DREAMS: "One More Kiss" Digital Single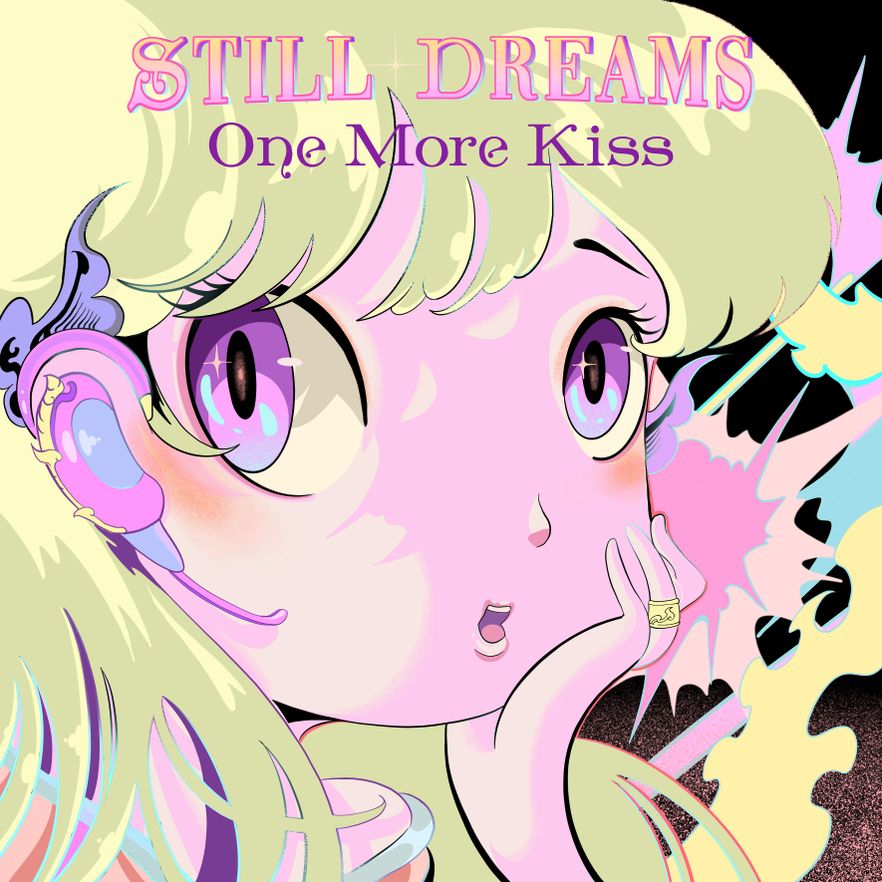 TRACKLIST: 01 One More Kiss 02 Let Me Die (In Your Arms)
Now that we have had the inauguration gala for the Japanese duo STILL DREAMS' first album ("Make Believe") with Elefant Records, we can openly enjoy a new release that plays with qualities that make it especially enjoyable. It is possible that "One More Kiss" is one of their most representative songs in this aspect. The song can grow on you, in the deepest part of your gut, and let the light grow in the most intimate, comforting way. But it will also bring you to unexpected peak levels of exaltation on an endless night. As if THE PAINS OF BEING PURE AT HEART and MY BLOODY VALENTINE put together a supergroup for private parties. And for the release of this Digital Single, the producer DONG has made a magnificent lyric video, inspired in the pixelated arcade games of the eighties.

And to complete the release, there is a new, previously unreleased song, "Let Me Die (In Your Arms)", the perfect companion for "One More Kiss": dreamy melodies, eighties-style guitars, synth-pop bass, and a Europop chorus that can lift even the lowest spirits. Once again, NEW ORDER and SAINT ETIENNE pumped with a perfectly harmonious heart rate. And still, the feeling that with this whole epic show of energy, there is always a sort of dreaminess hiding between the notes of Ryuta's and Maaya's songs.
Last but not least, the cover art is once again in the hands of KNN.5, who has produced another exercise in hallucinatory anime-styled illustration. Keep on dreaming.