10/05/2019
PUTOCHINOMARICÓN: "Miseria Humana" Mini-LP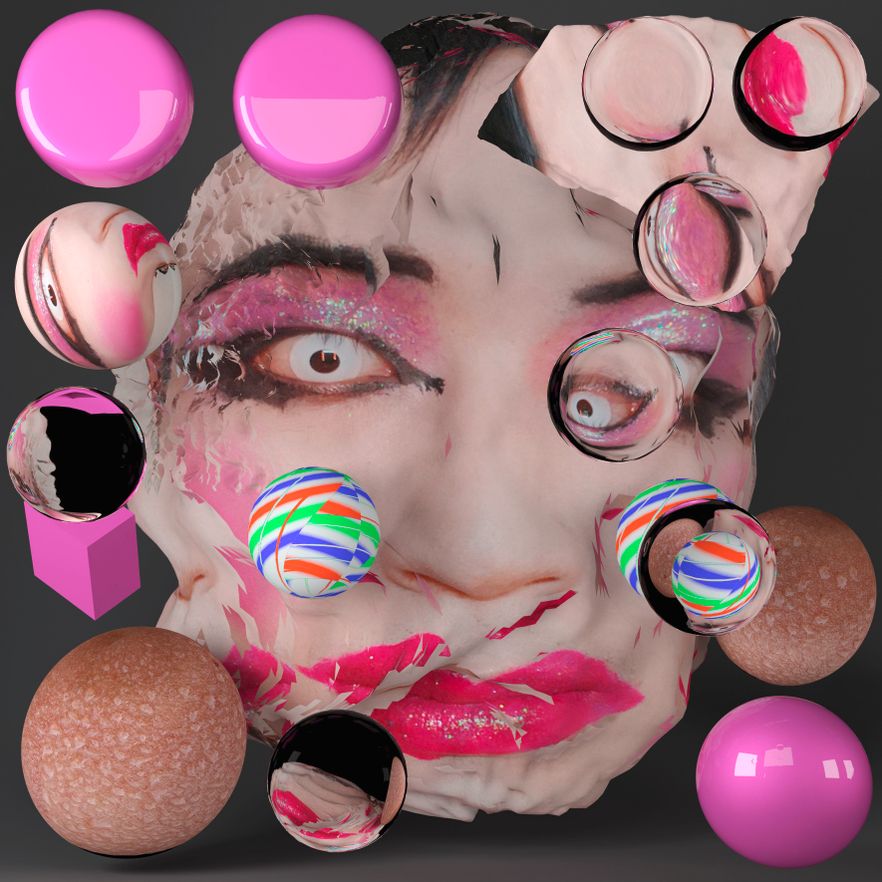 When you hear something that is so incredible that you don't know if it's painstakingly calculated, or whether it is the result of a marvelous coincidence, congratulations: you are dealing with something absolutely amazing. Everything that Chenta Tsai makes seems to be like this. And he has done it again, after that "Corazón De Cerdo Con Ginseng Al Vapor", after his devastating autobiographical book, after his great radio show or his diverse collaborations with the newspaper El País. But each time we have new material from him in our hands we feel like something like this can only come from the deepest part of him. And everything makes so much sense. "Miseria Humana" is a new Mini-LP conceived to reflect current forms of consumption. It is a criticism of the way we consume songs today, consumerist culture, and the ephemeral life of all the things that surround us.

Mini songs that barely reach the two-minute mark, Loop Music that, as Chenta himself explains, "are consumed by playing them on repeat until you get tired of the song and throw it away". Put this way, it seems like he's treating his songs with a certain disdain and contempt. But that's Chenta. He isn't just anyone. He's a violinist for the Madrid Royal Music Conservatory. He's an architect. And he is PUTOCHINOMARICÓN. Only someone like him could write songs like "Deporte Nacional" and "Doble Tic Azul", which we released as advance Singles a few weeks ago. They are multifaceted songs, that anyone born in the last forty years can identify with on some level, but at the same time tear apart the way of living and feeling they portray. Only someone who grew up in an environment without references, singled out, discriminated, who saw all this misery from outside and felt it in his own flesh could write such powerful lyrics. They seem so indifferent, so volatile, so self-consuming, that the edges cut you. Fast Music. A verse, a chorus, the end. Moods: how lost you feel after losing your cell phone late at night ("2 A.M."), the shitty feeling you get on a rainy day while all the crap from your daily routine weighs you down ("Hasta El Fin Del Mundo"), the conception of a miserable existence in all its superficiality ("Parkineo").

This new release was conceived of as a sort of mix-tape, a review of different references and influences, without necessarily looking for coherence between them (nor is any needed); it's a forging ahead. It's a nostalgic playlist from the early 2000s with futuristic touches, a recreation of the music Chenta grew up with,but based on a dream about things to do on the last day on planet earth, in the consummation of the end of the world. This new work is a transition, the discovery of new sounds and contact with other musicians, producers and graphic and visual artists, in an artistic cooperation without limits or borders. And as proof, there's that piano ballad "Se Me Da Mal Ser Mayor", the punk of "Ojalá (Te Murieras)" and that inspired instrumental opening that is "Solo De PC". Skill, aim. In three words – tear thingsapart. His songs, some of which are coproduced with Lorenzo Matellán (SINGLE, CORAZÓN, NEVVER) and others with Nacho Taboada, are a reflection of music today. Trap, cyborg-pop, bubblegum, hip hop, synth-pop…

But analyzing Chenta'ssongs through musical labels is to miss the point. His songs are the kind that are full of truth. Beyond how addictive the melodies are, how solid the bases are, or the effects used, his songs are like a slap in the face. The kind you get hit with sometimes without knowing it. You're not even expecting it. For example: "Se me da mal ser mayor / Esforzarme a ser mejor / esperar que a los veintiséis / Se me de bien / Todo lo que no nos enseñaron" ("I'm not good at growing up / Making an effort to be better / Hoping that at twenty six / I'm good / At everything we weren't taught") on a song that could be a Disney hit. "Tan precaria y tan explotada / Tanta gente de mierda, no pasa nada / Prefiero salir que estar en la cama / Siento ser una miseria humana" ("So precarious and exploited / So many shitty people, it's okay / I'd rather go out than stay in bed / I'm sorry I'm a miserable human").

Because few artists have the ability to be a radical reflection of the times they live in. Even fewer are able to break them down and tear them apart. A few chosen ones are able, definitively, to reach their own audience, and completely blow their minds. Chenta Tsai is destined to be a point of inflection on the national music scene, and he proves it with every step.