Biography
The LIGHTNING IN A TWILIGHT HOUR project's main songwriter is Bobby Wratten, one of the most brilliant and prolific songwriters in the recent history of British pop.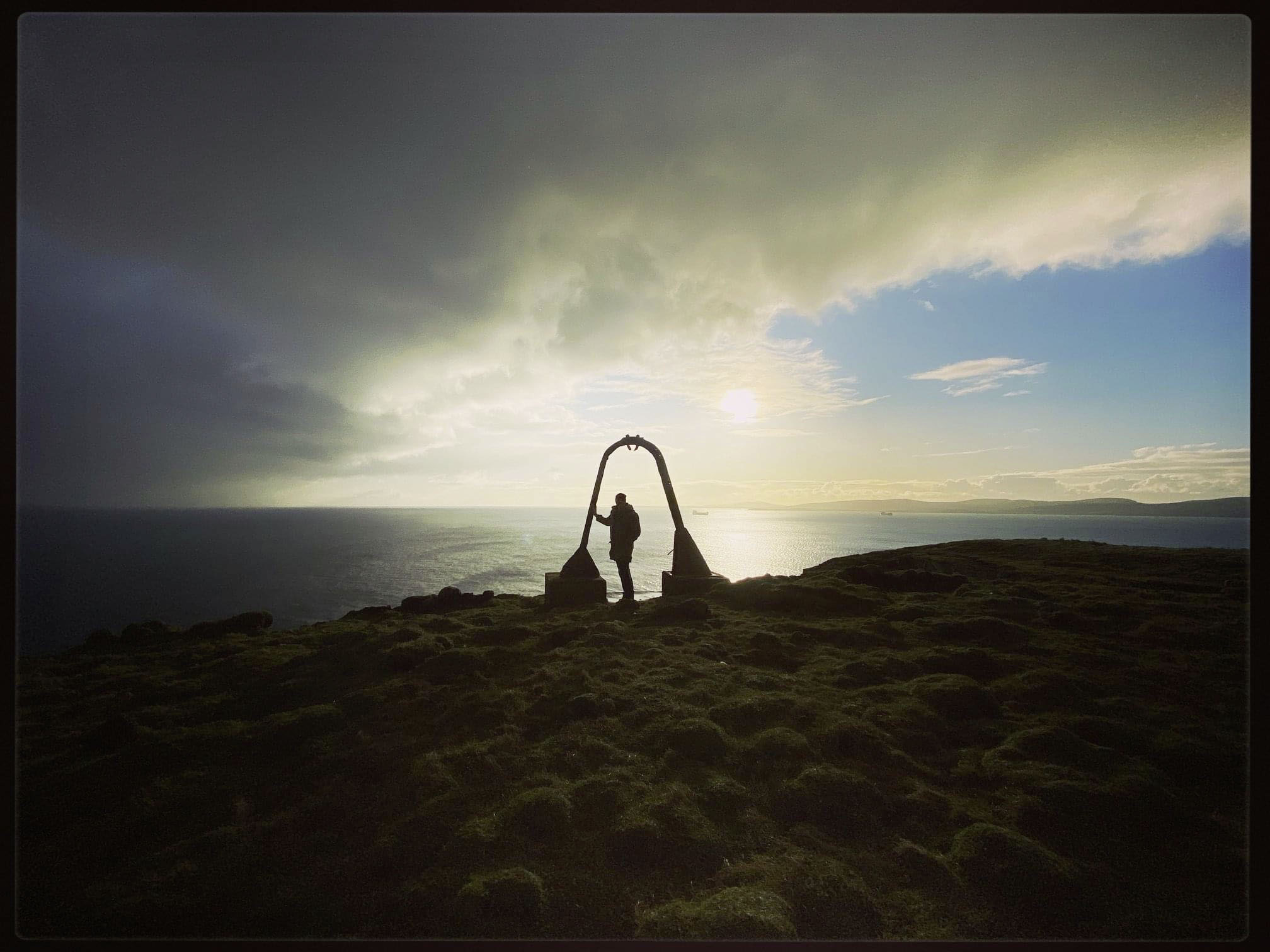 THE FIELD MICE was Bobby's first band. They began as a duo formed by himself on guitar and vocals, and Michael Hiscock on bass. They were school-friends from Mitcham, and released their first single ("Emma's House") on Sarah Records in 1988. Pretty much by word-of-mouth alone, it sold 5000 copies. They expanded to a five-piece (adding Harvey on guitar, Annemari on vocals/keyboards, and Mark on drums), recorded six more singles and four albums, and never ceased to confound people with their range of influences -initially, early Factory bands such as JOY DIVISION, NEW ORDER and THE WAKE, but later also the then burgeoning dance and ambient fields-. E.g. the 1989 mini-LP "Skywriting" featured the song "Triangle" (basically an eight minute sequencer solo) alongside the sample barrage of "Humblebee" (with its droning "Chocolate-Love-Sex" mantra - later a top-selling T-shirt), and the farewell 12" "Missing the moon" was described in the NME (who made it Single Of The Week) as heralding the long-awaited meeting of pop and acid-house...
THE FIELD MICE split at the end of a highly successful but increasingly acrimonious UK tour. On the final night, just before going on-stage at a packed King Tut's in Glasgow, Bobby announced his intention of leaving the band, and that was basically that. Their final show was a couple of weeks later in London, at the Tufnell Park Dome, where they concluded by playing "The end of the affair" and walking off-stage for the last time - Michael pausing just long enough to whisper "the end" into Bobby's abandoned microphone.
NORTHERN PICTURE LIBRARY was a less highly-strung project, involving Bobby, Annemari and Mark. NPL recorded two singles and an album for Vinyl Japan, and then returned to Sarah for their final two 7"s, "Paris" and "Last September's farewell kiss". Then they stopped, Bobby went back to Mitcham, and nothing was heard from any of them again - until Bobby sought catharsis from his recently dissolved relationship with Annemari in the guise of TREMBLING BLUE STARS, whose "Abba on the jukebox" - a list of recollected happy moments from a failing relationship, each somehow imbued with a melancholic foreboding of what was to come - was released in April '96, and sold out on the week of release. Shortly after that, the first album, "Her Handwriting", arrived.

The album details the end of a relationship, from the incredulous, numb, and serene reflection of "A Single Kiss" ("And tonight it's as though / she was a dream only"), to the anguished remorse of "To Keep Your Heart Whole". The following full-length releases ("Lips That Taste Of Tears", "Broken By Whispers") would continue to show us a TREMBLING BLUE STARS that was always touching and brilliant, and a more accurate, more direct Bobby Wratten; singles like "Dark Eyes" possessed a notable commercial charm. "Broken By Whispers" was released in the U.S. by Subpop, where it received amazing reviews and was at the top of various radio station's best-of-the-year lists.
In 2001, TREMBLING BLUE STARS' fourth album, "Alive To Every Smile", is released, and it has a new line-up with a lot of ex-Sarah Records folks in the ranks: Keris Howard from BRIGHTER, Beth Arzy from ABERDEEN and Harvey Williams of ANOTHER SUNNY DAY, as well as the THE FIELD MICE themselves.
After leaving the stage in 2005, the group continued to release albums, seven in all, until they announced their dissolution in 2010 with "Fast Trains And Telegraph Wires" - an album loyal to their dark, intimate, melancholy sound.

But good news arrives at the end of 2014. Bobby Wratten is back on the current music scene with LIGHTNING IN A TWILIGHT HOUR, this time with the help of Beth Arzy and her good friend Michael Hiscock, who was the bassist in THE FIELD MICE. On November 17th, "The Memory Museum" is being released as an advance. The song shows Wratten staying true to his roots, with that touch of inspiration and sweet sadness that only he knows how to express so well. Additionally, the release of the EP "Slow Motion" is announced for February of 2015, and for April of that same year, the release of their first full-length, "Fragments Of A Former Moon". This new project gives us the possibility of following a unique talent, with a personality and a way of working that are unprecedented in the record label industry, with subtlety and uncommon delicacy.
2015

09/02/2015

Release "Slow Changes," their first release. It's a Mini-LP with 7 songs on 10" transparent vinyl, as well as digitally

20/04/2015

Release "Fragments Of A Former Moon" [Double-LP/CD. It's an album that shows off the two most remarkable facets of the songwriter: pop melodies that intertwine melancholic and evocative shades with an ambiance of experimentation in which the music becomes a bucolic, intoxicating landscape

2016
01/04/2016
LIGHTNING IN A TWILIGHT HOUR: Release "And All The Ships At Sea" [Mini LP 12"]
2022
18/2/2022
LIGHTNING IN A TWILIGHT HOUR : Release "The Circling Of The Seasons" Single 7"
Six years after his last release for Elefant Records, Bobby Wratten(THE FIELD MICE, TREMBLING BLUE STARS), returns under his LIGHTNING IN A TWILIGHT HOUR moniker. Having released a Double-LP, a 10", and a 12" for Elefant, plus a cassette for Touch subsidiary The Tapeworm, this release marks the first ever LIGHTNING IN A TWILIGHT HOUR 7" Single.

Produced in association with long term collaborator Ian Catt, these two songs trailer but do not feature on, the forthcoming second LIGHTNING IN A TWILIGHT HOUR album. Bobby and Ian have worked together since the first ever recordings of the increasingly influential THE FIELD MICE. Other long-term fellow travellers are also present: Anne Mari Davies (THE FIELD MICE, NORTHERN PICTURE LIBRARY, TREMBLING BLUE STARS), Beth Arzy(TREMBLING BLUE STARS, JETSTREAM PONY, THE LUXEMBOURG SIGNAL) and Michael Hiscock (bassist and co-founder of THE FIELD MICE).
1/4/2022


LIGHTNING IN A TWILIGHT HOUR "Overwintering" Doble-LP/CD
A collection of eleven songs overseen in collaboration with Ian Catt; a partnership dating back to the earliest days of the regularly referenced THE FIELD MICE. Both Anne Mari Davies and Michael Hiscock from THE FIELD MICE feature throughout this latest addition to Bobby's discography. Also present is Beth Arzy (TREMBLING BLUE STARS, JETSTREAM PONY, THE LUXEMBOURG SIGNAL), and Harvey Brown who adds guitar to the record's penultimate track.