Biography
Here at Elefant, we love it when we hear something new, personal, and exciting. And when we heard GOMET for the first time, we freaked out. We had never heard anything like this. It is endearing and disturbing, exciting and disconcerting, all at the same time. It wakes up feelings and sensations that are completely new, and that is very difficult to do at this point. Because they have turned the world upside down with a very simple, but instantly powerful concept. There is a certain ethical code, one that is not written anywhere and that is more than debatable, that separates children's music from adult music. Or music for adults that children can enjoy too. Or music for adults from a child's point of view. But, what would children's music made for adults sound like? What would it be like in world in which all the fears and feelings of a child are described, all their hopes and joys, their contradictions, with all the complexity and depth of an adult? And what if this is done to the beat of dense and solid electronic pop? This, in a nutshell, is GOMET. Or, in other words, a duo from Valencia formed by Marco Silvy-Leligoisand Alejandra Tomás, who are releasing their first EP, "Ser Mayor Es Un Rollo", on Elefant Records.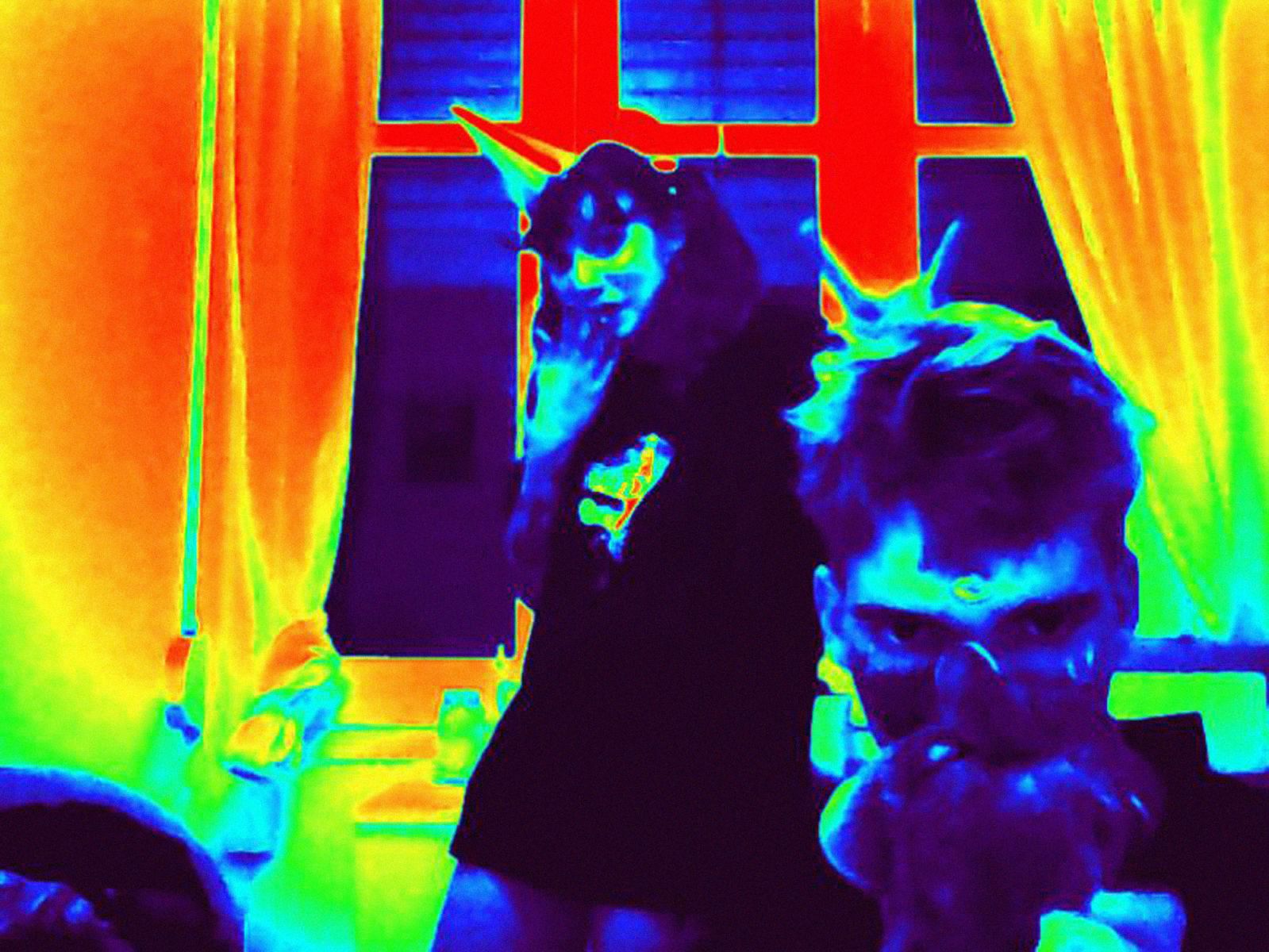 2019
They define themselves as an experimental children's pop group, which came about spontaneously and casually, as if the group line-up were a game. Their name references the round, colored stickers used in elementary school. But their message is full of cynicism loaded with the most innocent truth, and their sound is built on very diverse pillars. Their greatest inspirations are Gigi D'Agostino,Hannah Diamond, LA MONJA ENANA, PARCHÍS, Sophie, KERO KERO BONITO and the more commercial sound of EDM from the last decade. But let's go step by step, because there is a lot to unpack in the mere fifteen minutes of this Digital EP.

"Yo Soy Así" sets the mood and serves as an introduction. Self-affirmation in the face of bullying, with vocal melodies that oddly remind us of shoegazing, but based on layers that ELECTRIC YOUTH could have made. The first anthem. "Ser Mayor Es Un Rollo" shows the more carefree and irreverent side of the childhood universe. Yes, children would sing this melody (so catchy it is devastating, moving from dark to luminous with surprising ease) at a full-out shout. Suddenly, "Cumpleañera" starts, the bpms skyrocket, the 4x4 trot kicks in, voices with twisted frequencies, the most obstinate hedonism, the most solid dance music… It is a dancefloor hit like you haven't heard in years, with lyrics that blow your mind away while you listen. You can't explain it, you just have to let yourself go with the flow.
"Disneyland" is a work of art. A family with financial problems, unemployed, and a girl who accepts that her childhood is different, who changes all her dreams because what she wants is to be with her family. The lyrics for the whole song are something that should be framed, but here is a little sample: "Y cuando me acuesto / Los oigo llorar / Hablan de dinero / Y de que todo está mal / Pero yo no entiendo / Si cuando estamos juntos / Lo pasamos genial" (And when I go to sleep / I hear them cry / They talk about money / And how bad everything is / But I don't understand / Because when we are together / We have a great time). Devastating. After a small but marvelous interlude called "Ninonino", we reach "Cuando Me Voy A Dormir", which is a perspective of fear, of total loneliness, that you never thought could come from a child. But you hear it and you believe it. You feel it. It awakens the deepest of your empathy for suffering. "Cuando me voy a dormir / Los monstruos de mi cama me hacen estar despierta / Lo único que me queda es contar cientos de ovejas" (When I go to sleep / The monsters under my bed keep me awake / The only thing left to do is count hundreds of sheep). The childhood imagination turned into a horror song, so real it scares you, honestly. And to finish, the final conclusion, clear and concise: "De mayor / No quiero ser mayor / Quiero permanecer libre / En un cuerpo que envejece / De mayor / No quiero ser mayor / Quiero ser un niño para siempre" (When I'm older / I don't want to grow up / I want to remain free / In an aging body / When I'm older / I don't want to grow up / I want to be a child forever).

These songs remind us that we have forgotten what we were and what we felt when we were young. It is a unique concept and way of making music, and a musical milestone: the songs are dark and luminous, they talk about life from a perspective of the greatest innocence, and the most devastating of truths.

And to top things off, we are accompanying this release with a very special video for "Cumpleañera". It is a 3D video created by Diego Navarro (a multidisciplinary digital creative who works mainly in 3D, sound design, and electronic music production, primarily influenced by the visual and sound esthetics of video games, anime and fantasy). As he tells us himself, the video follows GOMET on a fantasy birthday adventure, from the planet of toys to the candy asteroid, on their way to the best rave for children ever.
Ladies and gentlemen, welcome to GOMET's universe.
2020
After that debut Digital Mini Album that had such an impact, "Ser Mayor Es Un Rollo", the duo from Valencia, GOMET, continue to showing off their song-writing arsenal with this new Digital Single: "Admiradora Secreta". This song leaves the childish ambiguity of their first songs behind, to embrace – also from a mini context – much more brutal and striking lyrics, on a song that at times comes close to industrial music. Cynical and solid, aggressive and merciless, "Admiradora Secreta" continues to confirm GOMET as a group with an unclassifiable, overwhelming personality, for whom musical labels do not begin to cover it. In barely 3 minutes, they tear up all of John Hughes's legendary movies about secret teenage love. And once again, Diego Navarro provides the images for the song with a 3D animated video that reaffirms the group's iconography (those kids with the green circle on their face), mixed with robots, aliens, and six-year-old guitar-heroes. Like we said, this is unclassifiable. A mix between guilty pleasure, terror and maliciousness runs through our veins when we ask ourselves, "what will they do next?"