Biography
Here at Elefant, we continue to be committed to new values in pop music with our "New Adventures in Pop" collection, which has released groups that are now a consolidated part of the musical reality, like PAPA TOPO, CARIÑO, KOKOSHCA, AXOLOTES MEXICANOS, LIA PAMINA, BAND À PART and TRONCO, among many others. This time, we bring you FRED FREDBURGUER, a band that brings a fun, fresh punk-pop offer to the table. They are somewhere between JUNIPER MOON, TCR and COLA JET SET, with a dash of the C86-style indie of groups like SHOP ASSISTANTS, THE HAYWAINS, THE ROSEHIPS and THE FLATMATES, and that American touch of groups like TIGER TRAP, ALVVAYS, THE AISLERS SET, VIVIAN GIRLS and ILLUMINATI HOTTIES. Their name pays tribute to the well-known cartoon character from "The Grim Adventures of Billy & Mandy".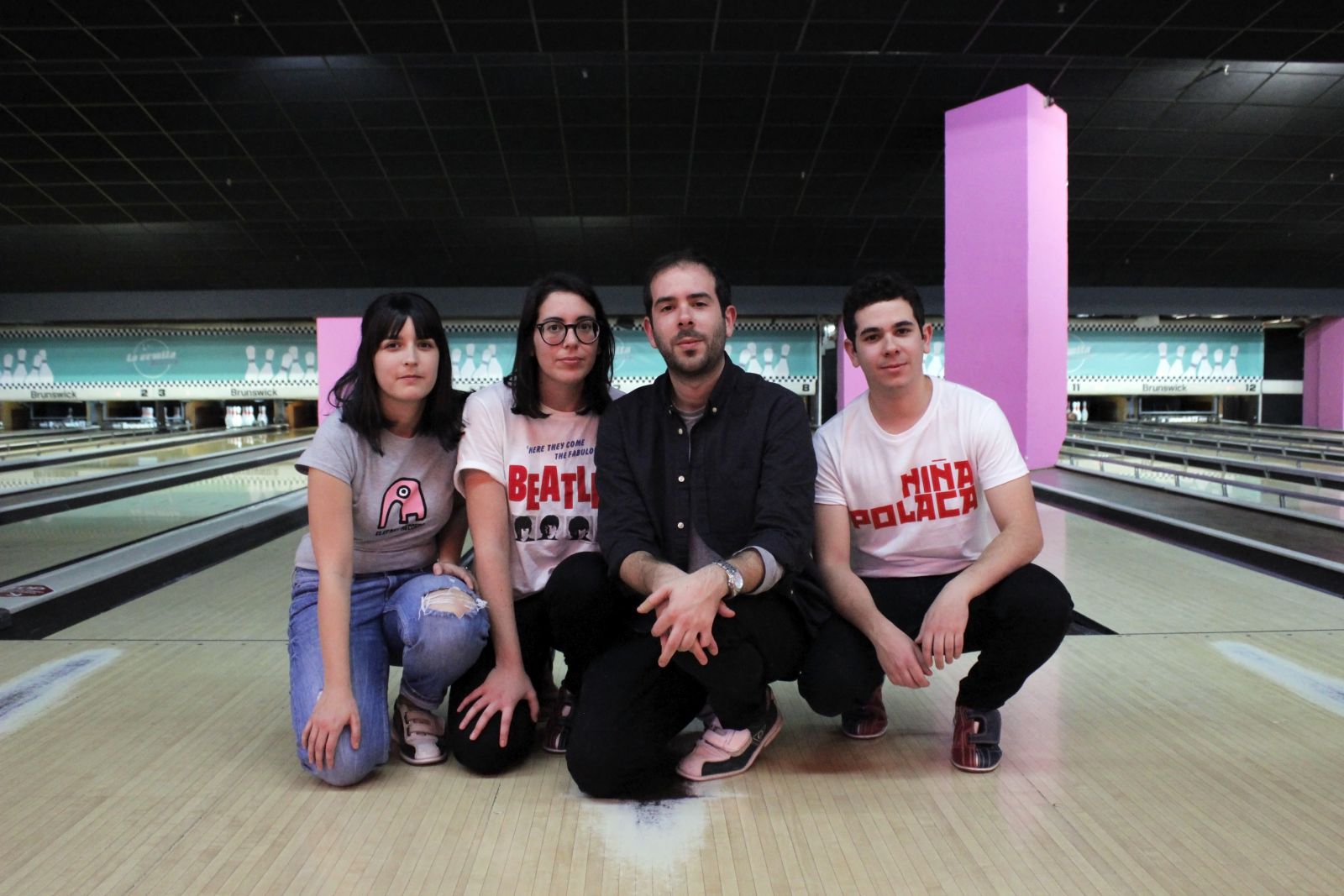 The initial line-up of the group was Fernando (drums) and Alba (guitar); in the summer of 2016 Olaya (AXOLOTES MEXICANOS) joined on bass and Miguel, a friend, on guitar. The line-up did not last very long, but in 2018, they picked things up again, adding Fernando's brother, Raúl and his partner, Elena, to the line-up, on bass and drums, respectively. Around that time, they recorded "Colegas" for the first time. In 2019, the final push came: Fernando and Alba plan their wedding for September and what better idea for a souvenir for their guests than a CDR with their songs. They spend several days recording those first songs in "Discos El Tesoro", the record store in Madrid that also becomes an improvised recording studio, but that above all is the general headquarters for FRED FREDBURGUER and all their friends. They also give their first official concert on September 5 at Café La Palma, with MALAMUTE.

Next year, their first 10" vinyl mini-LP will be released, and in the meantime, we are releasing an advance digital single with two songs, to whet your appetite. The first song is the previously mentioned "Colegas", a song with hearty guitars and charming references to the show "Friends". It is a breath of fresh air and unbiased fun, with a sound that is equal parts sweet and garage-y. The second song, "Ei, Uriel", is more playful, like the first singles from TV PERSONALITIES, with a provocative, impertinent vocal line, but with that capacity to stick in your head that only the best punk-pop has. And all of this is just over a minute and a half.
Diego Jiménez, one of the most interesting video directors right now (AXOLOTES MEXICANOS, CARIÑO, CAROLINA DURANTE, LA BIEN QUERIDA, NEVVER, LA ESTRELLA DE DAVID, CONFETI DE ODIO...) is also a loyal client and neighbor of "Discos El Tesoro". But above all, he is a friend of the group and, of course, he is responsible for showing us the universe surrounding FRED FREDBURGUER in their first video.

Their pop spirit is also perfectly reflected on the cover for the single, which was especially made by Valeria Xu, and which leaves us anxiously awaiting that mini-LP that will arrive in 2020.