08/02/2019
ELEFANT RECORDS: We're turning 30!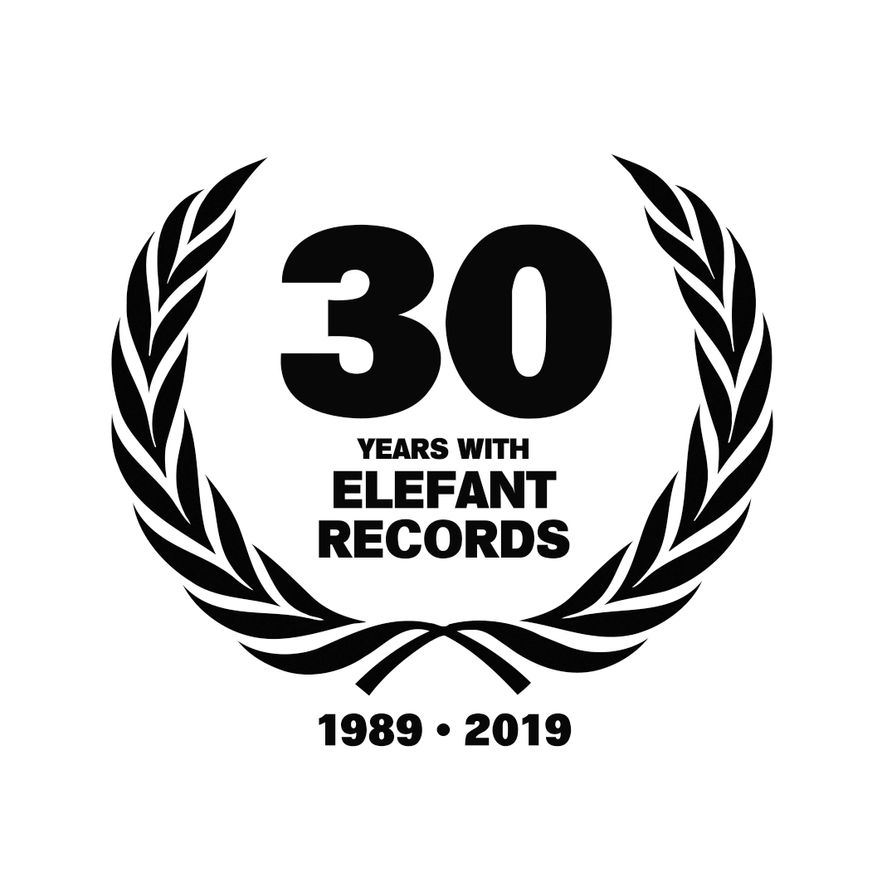 We just finished celebrating 25 years of Elefant Records and we are already on the verge of turning 30. Time flies, but luckily, but not for nothing. Really exciting new groups, like CARIÑO, TRONCO, PUTOCHINOMARICÓN, THE LAST DETAIL, RUSH WEEK, LE SUPERHOMARD, Lia Pamina, AXOLOTES MEXICANOS, SOFT REGIME, NELEONARD, NOS MIRAN and so many more have enriched a catalogue that is still a celebration of important releases by LA CASA AZUL, LA BIEN QUERIDA, PAPA TOPO, LINDA GUILALA, THE SCHOOL, COOPER, THE PRIMITIVES, Cristina Quesada, BMX BANDITS, SINGLE, HELEN LOVE, THE YEARNING, LOS BONSÁIS, FITNESS FOREVER, ALPACA SPORTS, BAND À PART and Giorgio Tuma, to name just a few.
And it has been such a pleasure to look back in these five years with that collection of re-releases that let us relive the feelings we had when we released some of the songs that still make up the label's – and, luckily, a lot of people's –
collective imagination. We look back with the conviction that we are still maintaining intact that young, fresh spirit that led us to release, in those first years of the label, bands like: FAMILY, CAMERA OBSCURA, LE MANS, LOS FLECHAZOS, NOSOTRÄSH, TREMBLING BLUE STARS, SPRING, HEAVENLY, Carlos Berlanga, VAINICA DOBLE, NIZA, JUNIPER MOON and so many other that it would be nearly impossible to name them all in these few lines.
We want to believe that these groups' songs are examples of a way of understanding pop, of the magical, infinite power of music, and that our way of working has made it clear that, from an independent concept and platform, it is possible to achieve the incredible. It is so important to support new groups, because they are the groups with new things to say. Through hard work and trusting the music you have in your hands, you can help fan the flame of independent music and make sure it never goes out.
This has been our life for close to 30 years, and we hope that it continues to be so for many more years. Obviously, talking only about those of us who originally formed Elefant would be too limiting when it comes to thanking the people who have made it possible for us to still be here today. Producers, composers, arrangers, reporters, photographers, designers, movie directors… They are all necessary agents in this small but complex machinery. And, of course, the listeners and fans. Those who go to concerts, who buy albums, who love vinyl as much as we do, and who, above all, are excited about listening to music where ever they find it. Thank you, from the bottom of our hearts.

We are going to celebrate these 30 years in 2019 the best way we know how – by releasing albums. We have really exciting projects lined up for the coming years and we hope they keep your attention on us and our groups. Some of these albums come from acclaimed groups and others are new projects that are the future of the label. New horizons, for sure, that give us the strength and excitement to keep moving forward. For many years. We'll see you there.