20/10/2009
Cola Jet Set, presentation of "Guitarras y Tambores" in Barcelona, new video and new single.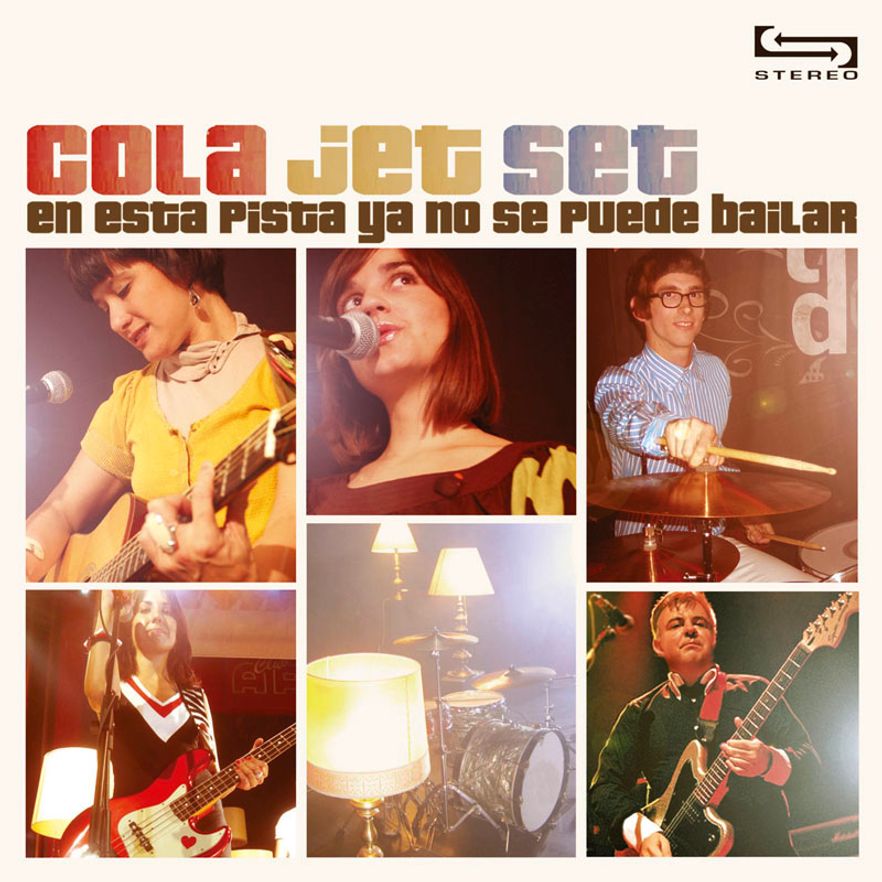 COLA JET SET are finally presenting their new album, "Guitarras y Tambores", in Barcelona, their native city. Since the release of their second album last February, their Guitarras y tambores (guitars and tambor drums) haven't stopped for a single second. They participated in the 30th anniversary party for the radio show Flor de Pasión (RNE – Radio 3); they were COOPER's special guests for the presentation of COOPER's new album, "Aeuropuerto", in Madrid and Bilbao; they performed at some of the most important festivals in Spain (Indyspensable, Contempopranea, Fuengirola Pop Weekend...); they traveled to England to perform in London and at the Indietracks Festival and now they are finally back home to present the songs from their latest album to their friends and fans. It will be this very Saturday in the Sala 2 of Barcelona's legendary Sala Apolo, where they also recorded their incredible new video, "En Esta Pista Ya No Se Puede Bailar". Marc and Joel (The Hands Collective) did an extraordinary job directing the group's video-clip, where they shine like true pop stars, playing, singing and dancing with a ton of friends. You can see it for yourself on Elefant's Youtube channel:
http://www.youtube.com/elefantrecords
This coming month of November, thanks to their recently premiered video, COLA JET SET will release a limited edition single, a color vinyl with the A side "En Esta Pista Ya No Se Puede Bailar" and two new songs on the B side; "Nos Volveremos a Ver", is a spot-on Spanish adaptation of the 1939 classic written by Ross Parker and Hughie Charles, "We'll Meet Again", which became one of the most popular songs during the second world war. The song has seen many versions throughout the years by many different artists, from Vera Lynn, who had a huge hit with it in 1954, to THE BYRDS, who included it as the final track on their 1965 debut album, "Mr. Tambourine Man". But that's not all – THE TURTLES, THE CHORDETTES, Sandy Coast and even Johnny Cash himself did versions of the song, and now it's COLA JET SET's turn, a small gem for the B side of this new vinyl single that will also include a new song by Alicia, "100% Cola Jet Set", a declaration of intent.