Biography
Paco Tamaritis no secret for the great lovers of melodies. He has really made a mark with his exquisite pop, both in his more personal projects (SERPENTINA and SAN FRANCISCO) and also in those projects in which he was a band member, like, for example, LA CASA AZUL, where he has been playing the guitar for several years. But we are going to tell you a little secret. It is not really a secret, but it is so nice it deserves to be called one. Paco's music shines especially bright when he makes it with those closest to him. In SERPENTINA he was working with his sister María Tamarit. And now, look at this, he has put together CÁPSULA DE SUEÑOS with another María –Ferrando, his partner. And she is also a musician. It is so rare to hear that a project came about spontaneously, from improv music sessions. And especially from two musicians with such different musical backgrounds. We do not even want to try to imagine the conversations about harmonies, diminutions, and flat notes that came out of those sessions, but we definitely do want to enjoy the magic that can be heard within the walls of that house.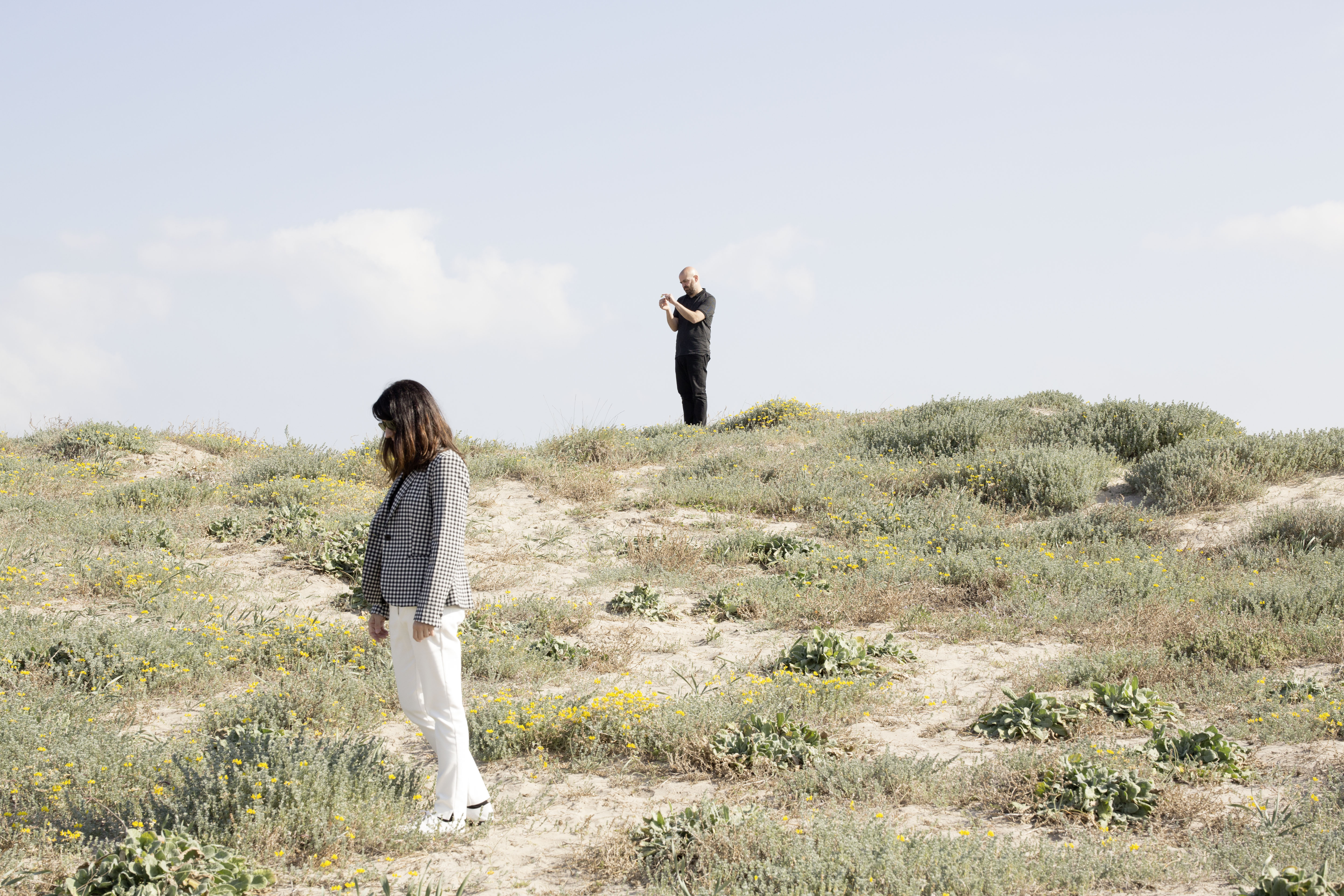 And we have the first samples of that here, which, of course, are hymns to music, in theory and in practice, where the stylistic limits fade away with astounding ease. "Tu Mundo De Cristal" is unsettling, sinuous, with touches of dub and downtempo, a slippery groove and a chorus that is a discovery in electronic pop, with that play on syllables and accents to the sound of "Quiéreme, quiéreme, quiéreme, quiéreme" (Love me, love me, love me, love me). Or how to correctly assimilate the influence of PORTISHEAD, infecting it with airs of NEW ORDER, Gainsbourg and LE MANS at their most eclectic and unpredictable. It is a wonder, and it talks about respecting everyone's privacy and internal worlds. "Me Voy Al Trópico" is a hymn to the pleasures of real life, and a tropically-flooded paragon of love for VAINICA DOBLE and SINGLE with echoes of Françoise Hardy and absolutely delicious sixties touches. In fact, at the end there are nods to the Cuban music "El Manisero" and "Coloniales Y Ultramarinos", the song written by Gloria and Carmen. And to wrap up this Digital Single, we have "Urgencia", a new stylistic twist, a mid-tempo that could evoke a Jeanette surrounded by walls of echoes and reverb within the best tradition of dream pop. As if LA BIEN QUERIDA were covering the COCTEAU TWINS inside an Elizabethan palace. This song is a call for help from someone who feels trapped, but whose dreams are full of hope and light. That is what CÁPSULA DE SUEÑOS' music sounds like, a breath of fresh air.

And to top things off, we have a video for "Tu Mundo De Cristal" itself, directed by Javier Artigas, who is responsible for the interesting movie "Lejos Del Fuego". The young director has built a story based on some classical elements of the vampire figure, moving away from resources like darkness and biting, but keeping hypnosis, and using it as a method of transforming sad characters locked in their own "world of glass" (mundo de cristal, in Spanish) with baggage full of fears and insecurities, into free creatures hungry for love, looking to spread that spirit of being full of life and vindicating self-acceptance and acceptance in general. These characters are active every time the chorus says "Quiéreme, quiéreme, quiéreme, quiéreme" (Love me, love me, love me, love me) like a mantra, building a chain of "freeing conversations".

The video's exceptional photography is handled by Daniel Moreno García, who has given the images a dreamlike, surreal and luminous aura, with slow motion and colors that clearly differentiate the characters' two different states. And, it includes brief but significant appearances by María and Paco themselves.

This is music that can be savored from the first time you hear it and can be enjoyed endlessly. Anyone who is looking for melodies and catchy musical twists will love these songs, as will anyone who is looking for a concept behind each note. They are so close that they are infinite.