Biography
This isn't just another record, and the BMX BANDITS aren't definitely just another band. We are introducing to you the record that meant the debut of a band which has been writing, since 1985, one of the most exciting pages of both Scottish, Anglo-Saxon, and therefore universal pop. And that's easy to prove: from this seminal band from Bellshill, formed around the charming singer and leader Duglas T. Stewart, came out the seeds which would form such important bands as TEENAGE FANCLUB, EUGENIUS, THE SOUP DRAGONS, SUPERSTAR, THE BOY HAIRDRESSERS or SPEEDBOAT. As a matter of fact, on this album the BANDITS line-up featured Norman Blake (TEENAGE FANCLUB) and Gordon Keen (EUGENIUS).
The splendid originals previously released on "C86" were recorded in 1989, by the same time TFC were recording their "Catholic Education", when nobody seemed to have any trust in neither of both bands (in fact, both of them had to pay themselves for the recording expenses). But, apart of those original songs, Elefant Records reissue brings to the public other ten (10!) bonus tracks. A total of twenty-three songs, which perfectly reflect the BMX BANDITS original, unique vision of pop music, soaked in a tipically British humour (go see them live, listen to their lyrics or even to "C86" -the song-, a funny and ironic celtic instrumental dedicated to that historic anorak-pop compilation).
On this fantastic record you can find some of the first classic songs of the band, like "Disco Girl", "Your Class" or "Let Mother Nature Be Your Guide", along with curiosities like "Yo Yo Song (1969)" (Duglas' home-recording doing his debut as a pre-teenage pop star). "C86 And More" is the title of this reissue, and among the bonus candies we can find two covers/tributes to the BEACH BOYS and TV PERSONALITIES, or the live, intimate version of "Your Class".
After more than ten years of career, BMX BANDITS have achieved such an important place in the Scottish music history as THE JESUS AND MARY CHAIN or the Postcard label, and "C86 And More" is the best possible introduction to their exclusive, peculiar universe.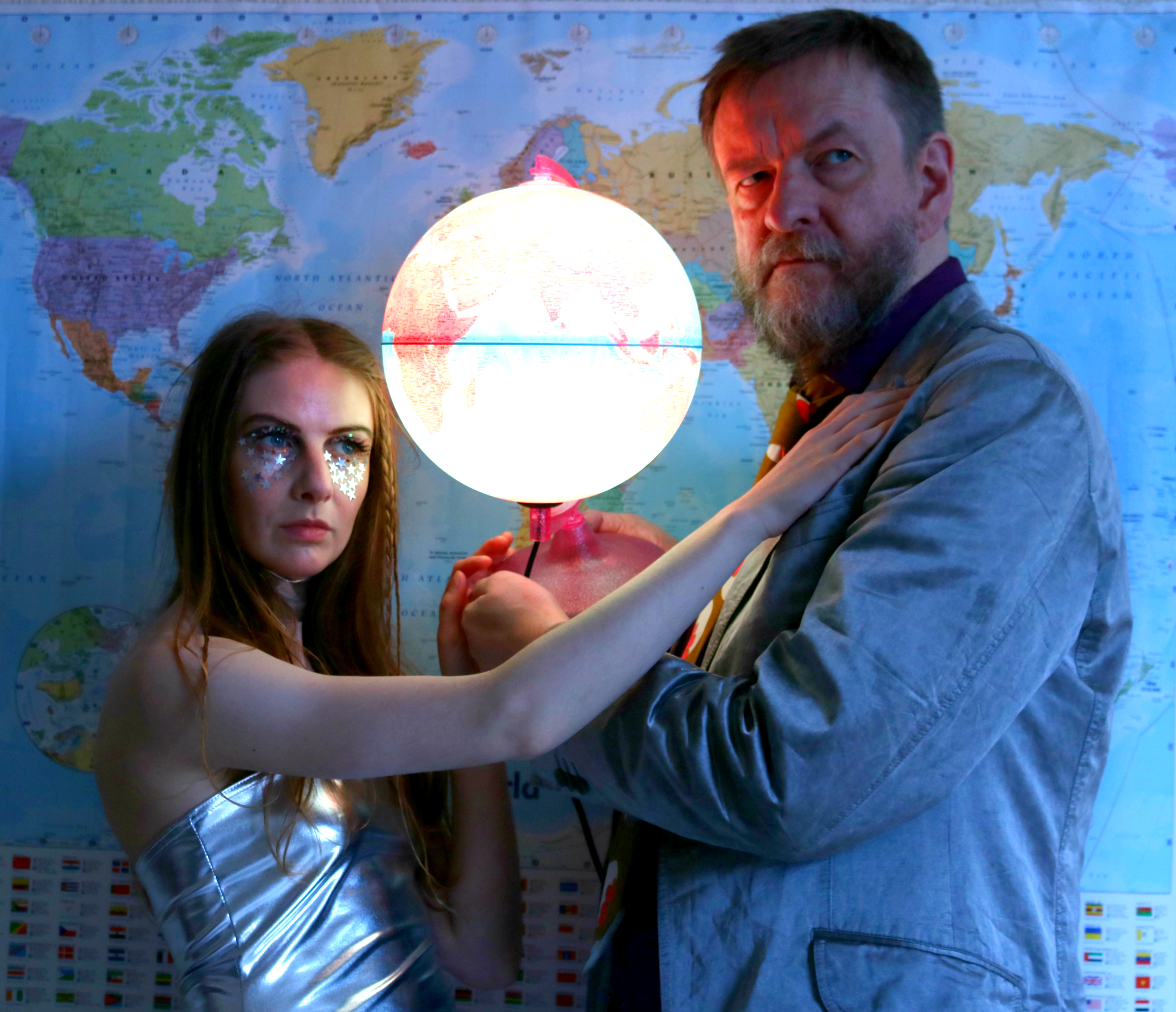 2009

"The rise anf fall of The BMX Bandits"
Who are the BMX BANDITS? Where did this group come from, who, after more than 20 years together, have been talked about by people like TEENAGE FANCLUB's Norman Blake (who was in the group in its beginning), Liam Gallagher or Kurt Cobain? Who are the people responsible for this band who have had members of THE VASELINES, TEENAGE FANCLUB and THE SOUP DRAGONS, among others, in its midst? Where was this group, with fans not only in Europe and North America, but also in Japan and the rest of Asia, born? How have they been able to release music on mythic labels like Creation Records, 53rd & 3rd or Vinyl Japan, among many others? Who is this Duglas T Stewart whose name we've also seen on the albums of Alex Chilton, Chip Taylor, Stevie Jackson, Eugene Kelly, Francis McDonald and Ally Kerr, and who also produces his own albums? The way this Scottish band has given birth to its albums (the first in 1985), completely outside of the music industry's paradigms, spreading its melodic seeds through half a world's worth of record labels in every format imaginable (the single or the EP is a focus for them), has gained them a cult status, which has only been consolidated by the incredible songs they have been giving us throughout their career; songs with a clear affinity for hyper-melodic pop, strongly influenced by people like Brian Wilson, Ennio Morricone and Serge Gainsbourg.
Elefant has been a stop in their passionate trajectory before (that now out of print "C86 and More", their collaboration on "Snowstorm", the tribute to GALAXIE 500, that 7" titled "Help Me Somebody", recently their "The BMX Love EP"...) and since it couldn't be any other way, Elefant continues to be a significant stop for them. "The Rise & Fall of BMX BANDITS" is no normal disc. Nor is it a greatest hits compilation. Did you really think Duglas would follow the canon of the conventional and foreseeable? Their Nth album is a recovery of songs chosen by Stewart himself throughout his own career, some of which are out of print, hard to find B sides of singles, others which were rerecorded for the occasion, some which were previously unreleased (like that Tom Waits version from 1997!), and still other great achievements from their catalogue, recoveries of songs published on mythic labels like Vinyl Japan (NORTHERN PICTURE LIBRARY, FAT TULIPS, THE HIT PARADE, MONOCHROME SET...), etc... So, what is the reason, the concept behind this "compilation" (we can call it that)? The music, Duglas' exalted ability for pop. Should there be another reason?

2012

November: BMX BANDITS are putting out a new album on Elefant Records, this time a full-length with totally new material. The sixteenth release from Duglas T Stewart's group comes surrounded by lots of big news. The first big news is that this new album includes the return of two of BMX BANDITS' original members, neither of whom have worked with the group since its beginnings, sometime around 1985. Jim McCulloch (SNOWGOOSE, THE SOUP DRAGONS) is not only back in the line-up but also participated intensely in the song-writing process for many of the tracks, and Sean Dickson (THE SOUP DRAGONS) wrote the album's opening and closing tracks. Second, another regular collaborator who has returned to the fold is the grandiose and ubiquitous Norman Blake (TEENAGE FANCLUB), who plays several instruments and coproduces the captivating "Still". Finally, what we have here is a kind of space-pop-opera - one of the most magnificent works of art from one of the most charismatic characters in the history of indie pop.
"BMX Bandits in Space" tells the story of a man travelling through time and space in search of forgiveness and a way back home. Throughout the trip there are small flashes – some are memories and some are figments of his imagination. "Every song, every flash of music is like a piece of a puzzle that helps our hero discover how he wound up lost and wandering infinitely around in space, and what his particular idea of love was."
2013

23/09/2013
Release "Beautiful Friend" Single 7", a new single to add to the extensive collection that BMX BANDITS already has amassed on their fans' shelves all over the world. And just like the rest, it can't be missed.
2014
15/09/2014
Release "My Girl Midge" Digital SIngle, the song was recorded by Duglas Stewart and David Scott (THE PEARLFISHERS) on August 27th on David's home studio. It is a song about loss and heartbreak but Duglas wanted it to be more than just another sad song. He wanted the song to be filled with the light of love and for it not to be maudlin. Duglas said: "I want people to be able to dance to it and not just to feel its sadness but also the love in it".