Still Dreams
16/10/2020
STILL DREAMS "Ultra Doomed" Single a Video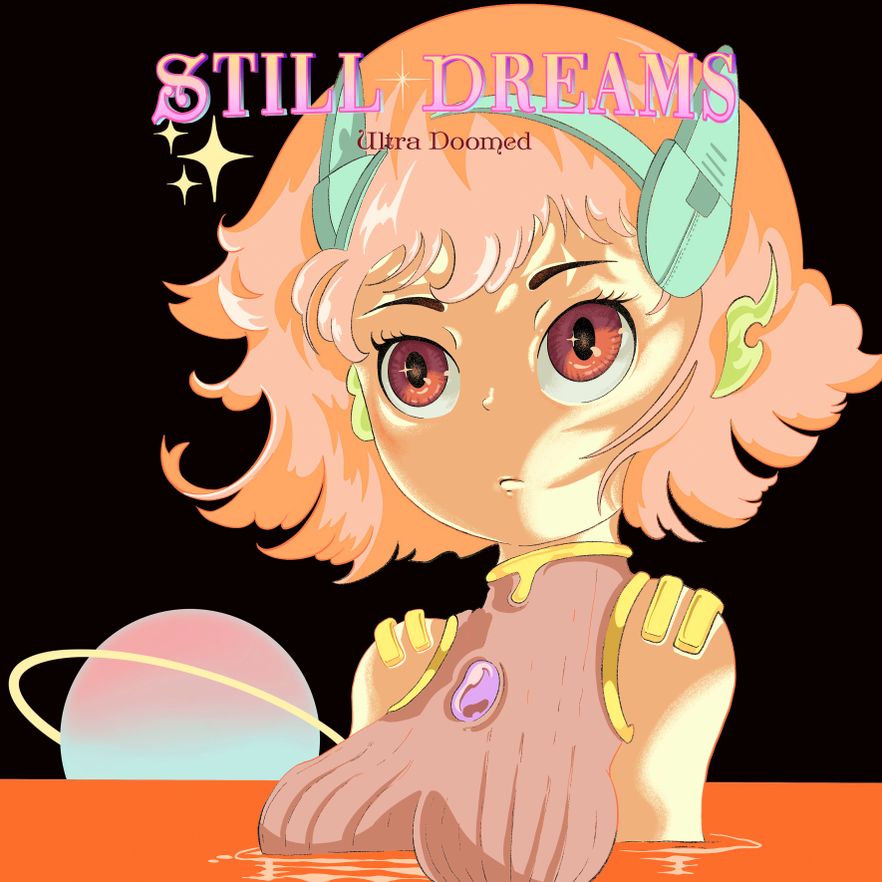 TRACKLIST: 01 Ultra Doomed 02 Envy
At Elefant Records, we have always had a weakness for Asian pop groups. And we have taken in groups from Japan, China, Korea, the Philippines… METRO, THE PANCAKES, MY LITTLE AIRPORT, MARINE LIFE, VENUS PETER, MAYLOVE, PHOTO JENNY, Edine, COLOR FILTER and THE PENELOPES are just a few of the names that comprise an indelible part of our catalogue.

That is why we are so proud of being able to add STILL DREAMS, a Japanese duo made up of the couple Maaya and Ryuta, with widespread tendencies toward indie-pop, synth-pop, and shoegazing. Their introduction on our label is this advance Digital Single for their upcoming Mini-LP for our collection "New Adventures In Pop". The star of this single is "Ultra Doomed", an exercise in synth-pop, evocative, with great melodies, and which could fit somewhere between SAINT ETIENNE, NEW ORDER and THE HUMAN LEAGUE. What's more, we have "Envy" as the exclusive song of this single, with its clear echoes of THE CURE's "Just Like Heaven". It lays its indie-pop spirit with remnants of melancholy out for us, which STILL DREAMS makes shine.

And then, the video that goes along with the title track shows Maaya moving through the streets of Osaka, with excellent photographic work and direction by Kodai Kitanobo, who makes the nighttime lights work toward the hypnotic effect of the soundtrack.

Finally, the cover art is an interesting exercise in manga drawing, illustrated by KNN.5 from Thailand. It is an absolutely exquisite appetizer to initiate us into the world of a group that promises great, dreamy moments.
STILL DREAMS' BIOGRAPHY:
Maaya Wachi: Vocals / Ryuta Wachi: Guitar, Production

Ryuta and Maaya already had musical projects together before starting STILL DREAMS. In their younger days, they were in a quartet called JUVENILE JUVENILE, where Maaya played the drums and sang backing vocals, and Ryuta played the guitar and sang lead vocals. The group released several CDs and 7" Singles on the label Flake Records, and they shared a stage with other indie-pop bands from outside of Japan, like NIGHT FLOWERS, LETTING UP DESPITE GREAT FAULTS and HAZEL ENGLISH. Their sound already showed their leanings toward shoegaze and pop-spirited melancholic ambiances.

In 2016, the group disbanded, and in the same year our two protagonists got married. At the same time, STILL DREAMS was born, with the roles reversed: Maaya is now in charge of lead vocals, and Ryuta of the guitars and production. The first songs came about with the intention of bathing the sounds of Belinda Carlisle, Jane Wiedlin and A-HA in the indie-pop and shoegaze spirit. And all of this within a lyric landscape marked by science fiction and video games, of which Ryuta is a huge fan.

In 2018, they released their first EP, "Theories", in CD-format on the Flake Records label, and their first live show came soon after. It took place in Osaka in January 2019, sharing the stage with the band SOBS from Singapore. On stage, the duo becomes a sextet, giving their presence its necessary organic feeling. This is confirmed on their mini-tour in Shenzen and Hong Kong. That same year, they released a second EP "Lesson Learned", released in digital format by Melt Records, and on cassette by Miles Apart Records. In 2020, they started recording demos of their new songs, they sent them to Elefant, it was love at first sight, and we began to work together and prepare their first release on our label, a Mini-LP on 10" vinyl for our collection "New Adventures In Pop". It will come out in 2021 and will be preceded by a series of Digital Singles.