The Magic Theatre
t
21/11/2013
The Strange Brew [En]: "The Long Way Home" [Reseña]
Elefant Records
Review by Jason Barnard
The Magic Theatre's new album The "Long Way Home" is a late contender for the best album of the year. The duo of Dan Popplewell and Sophia Churney make sumptuous orchestrated baroque and roll. Their ingredients taste like timeless songwriting, a drop of Honeybus, a dash of Vashti Bunyan plus a good measure of The Left Banke.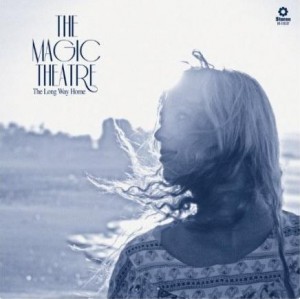 Opener "The Sampler" takes the listener back 200 years to a story of a sick girl with strings echoing Tori Amos's classical epic "Night of Hunters". What follows is one great track leading to another; from the upbeat joyous "It Was Glorious", arabique "Festival of Fire" breathless acoustica leading to Brazilian drums on "I Got The Answer".
THE MAGIC THEATRE - I Got The Answer [Official]
"Your Hateful Armchair" is a particularly triumph showing a darker lyrical undertone of escaping a bitter relationship, going from delicate piano to strident strings. "Cathedrals of the Mind" then shows a witty inventiveness on the story of human achievements and is followed by a lovely cover of the Paul Mauriat hit "Love Is Blue".
The gorgeous ballad "I Want To Die By Your Side" should be a hit record if there is any justice. Psych tinged "Heart Strings" should be the flip for those who like to dig deeper.
THE MAGIC THEATRE - I Want To Die By Your Side [AUDIO]
"The Long Way Home" ends on a high note and like Ray Davies' "Days" is reflective, melancholic and joyous all wrapped into a three minute package.
In the iTunes era this incredibly talented pair highlight how a collection of tracks, taken together, is truly greater than the sum of its parts: